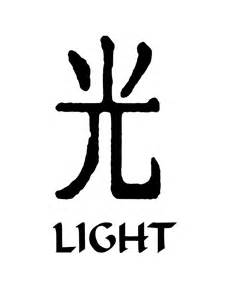 Affiliate of the International Gem Society
Shopping Cart
Contact Us! &nbsp&nbsp&nbspsales@crystalscrystals.com

Check the Price of Gold

All jewelry crafted by CrystalsCrystals.com containing metal findings, chains and metal or metal containing beads are nickel, lead and cadmium free,
in compliance with ASTM Standards for Consumer Product Safety, Consumer Product Safety Act Regulations, and California's 2012 Metal Containing Jewelry Law.
All earwires, findings, chains, and metal containing beads are .925 sterling silver or Niobium hypoallergenic silver, 14k, 18k or 24k gold, gold-filled, or heavy gold-plated. Customization is always available to your specification.
---
Slideshow designs with an item number are available for purchase via my shopping cart.
Contact me with questions, item details and pricing for any items featured in my slideshows.

---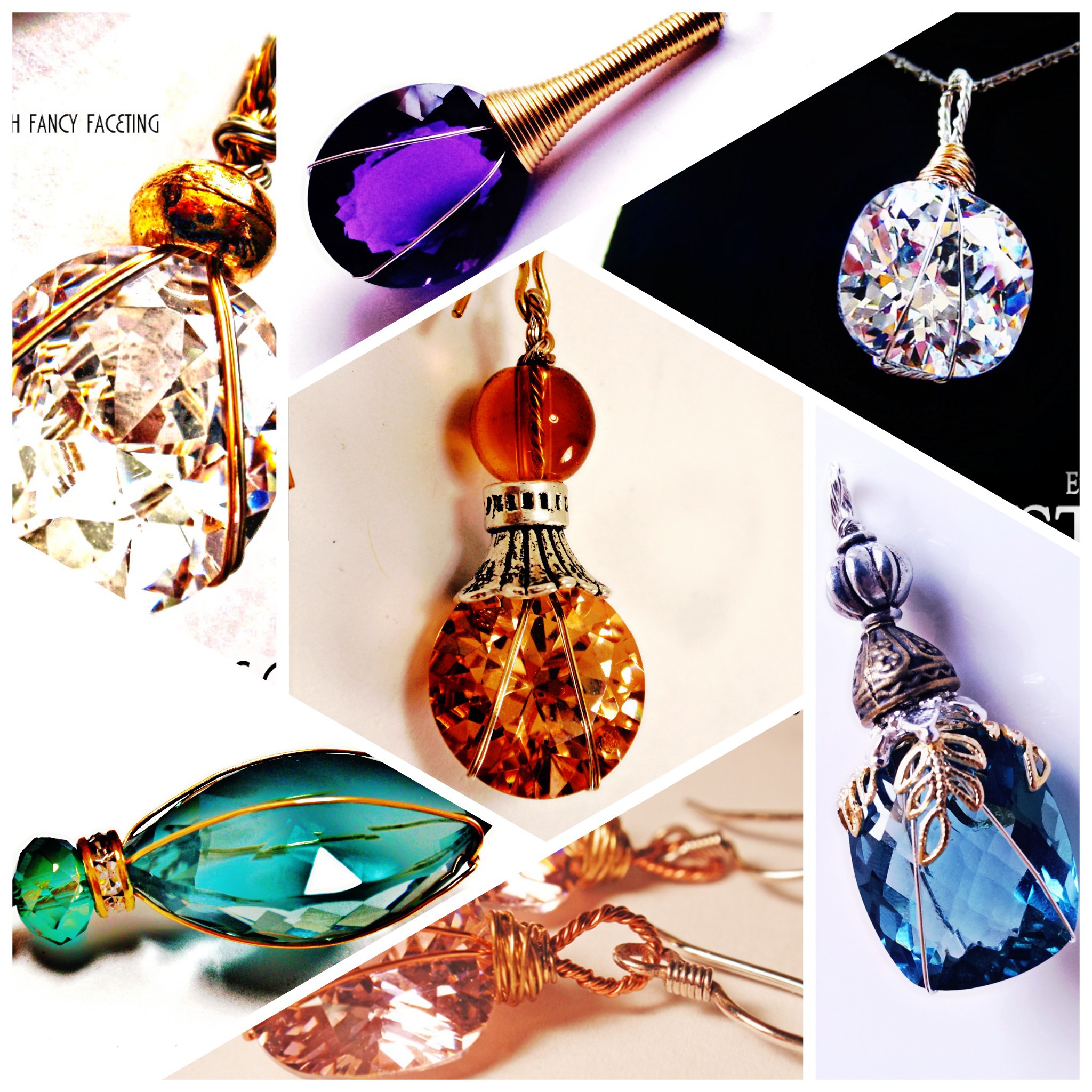 A Walk With Native Couture ... Hand-Wrapped Gemstone and Crystal Jewelry Design

Welcome ... Thank you for visiting.

For more information about CrystalsCrystals.com, and to get on my mailing list for information about upcoming jewelry events, shows, exhibits and classes, please Contact Me. A longtime lover and collector of beautiful gemstones and crystals, one thing I know for sure is their beauty never wanes. My wire wrap design work is inspired by a desire to see as much of a gemstone or crystal as possible. The CrystalHugger TwistWrap™ is my wire wrap technique and it securely locks a faceted gemstone or crystal in place within a sturdy wire harness, allowing a 360 degree view of a stone when viewed from any angle. The wire gauge compliments the size of the stone. In my design showroom I craft one-only creations including demi-parure ensemble sets and redesigns, each a unique blending of elements from medieval through modern art, and style era influences from most all jewelry time periods. I wire wrap faceted gemstones and crystals in sizes 5mm and up. I exhibit at private jewelry parties, jewelry shows, and host quarterly design studio classes.



Color Sparks Emotional Sensation ... Are you attracted to the magnetism of bold color and beautifully sparkling gemstones? I feel you. I call it friendly fire ... there is little that captivates like seeing the fire within a beautiful fine gemstone or crystal. In my design studio I wrap beautifully cut, gloriously sparkly semi-precious and precious gemstones, as well as IF lab-created and 5A grade CZ material in a variety of cuts and colors. I like white diamonds, but I have an affinity for colored diamonds and colorful gemstones. I enjoy blending colors, shapes, and style elements in one jewelry design. I particularly enjoy creating one-only designs, as I feel this is how individual style emerges - with custom made jewelry that only YOU own. With each passing season the layering and blending of design elements contribute to the creation of new and exciting "original" jewelry design concepts. I believe all designers are a part of the revolutionizing of jewelry design history, and jewelry design is a living, breathing, steadily growing industry that changes and grows daily. In my design showroom my clients can become a part of the design process. Their visions and inspiration are a big part of the creation and design expertise growing at CrystalsCrystals.com. I have a LARGE variety of different kinds of beads, findings, and gemstone strands to choose from. Custom jewelry design is an exciting adventure ... there are endless possibilities when you have a lot to choose from, and in my design showroom when my customer wants to drive, I ride.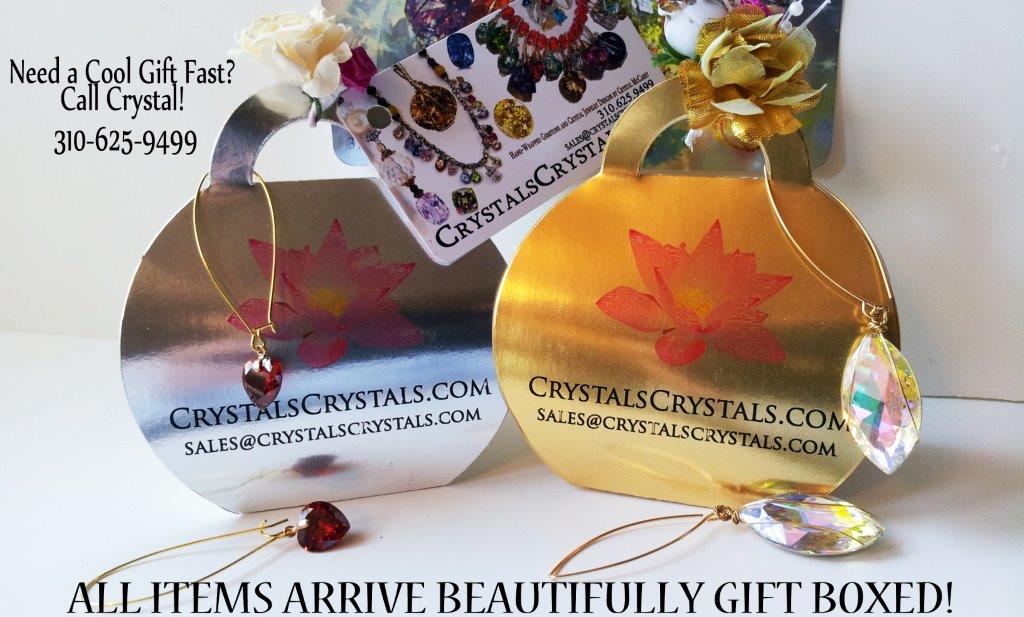 Do you have a gemstone or crystal that you would like transformed into a beautiful hand-wrapped pendant? Contact crystal@crystalscrystals.com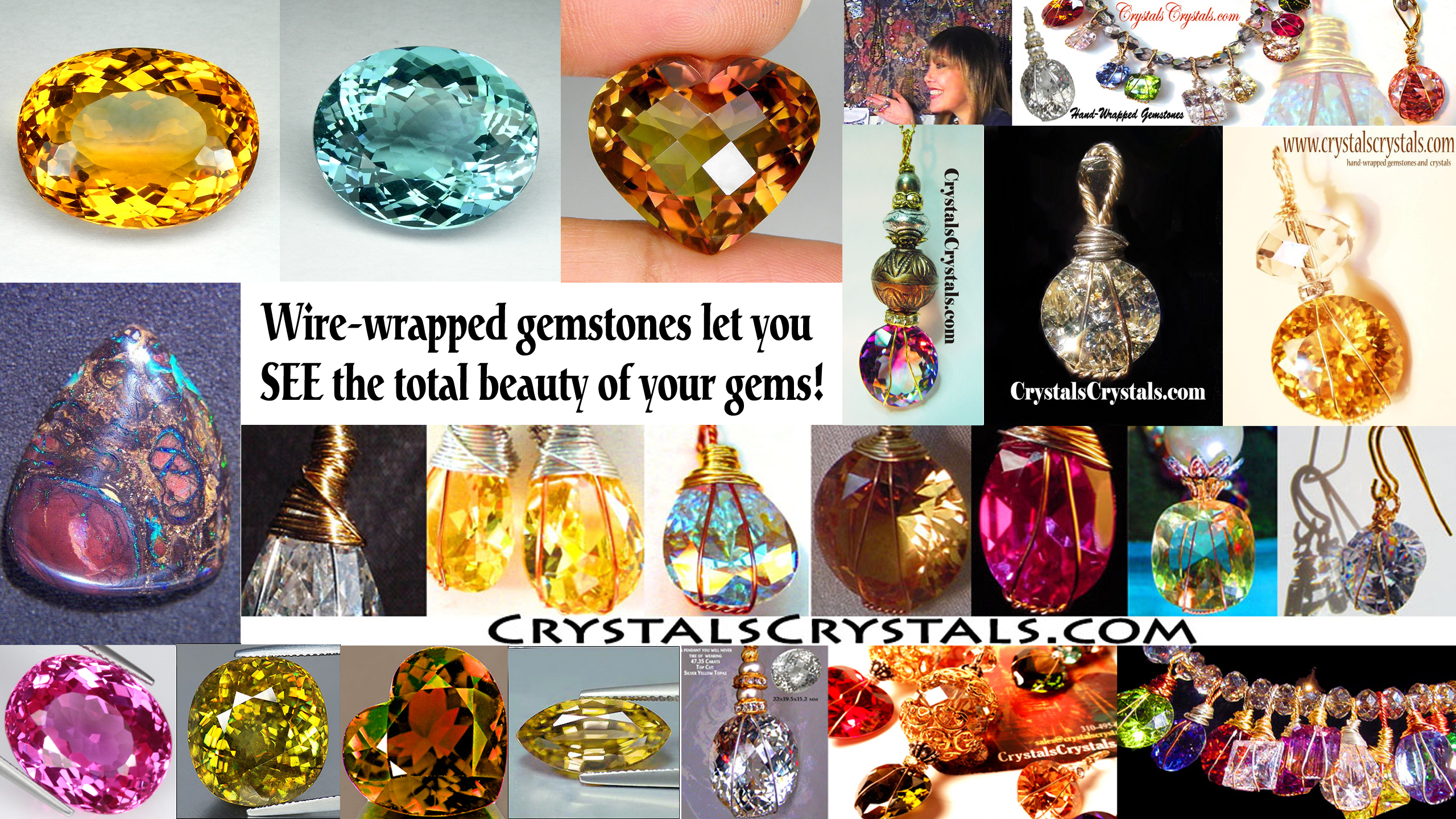 You've come to the right place for unique, one-only, custom-made crystal and gemstone jewelry at affordable prices ... daytime to evening, always eye-catching. My design expertise includes a wide variety of jewelry styles, from lightly there minimal designs to the big baaad sparkle of beautiful natural gemstones.
Incorporate your ideas and preferences for color combination, metal color mix, bead style as well as other custom adornments and enjoy wearing a one-only jewelry design made just for you.

Looking for a particular gemstone? I source fine diamonds and precious gemstones
in small, medium and large carat sizes, including lustrous south sea tahitian pearls.

Special Requests ... Beautiful Diamonds ... Raging Sparkle ... I can arrange a private showing of collector quality diamonds and custom band designs. It's advantageous to partake in a few private showroom appointments to view a variety of precious gemstones and custom mounting styles when designing a custom jewelry item. If you have special design elements in mind let's discuss your vision. Customization is a specialty in my artisan network, and your ideas can always be accommodated.

crystal@crystalscrystals.com.

Networking and Referrals: Within a 10 square block area in Downtown Los Angeles Jewelry District is a jewelry district that hosts several billion dollars in jewelry inventory. Connections are worldwide tothe finest of certified collector gemstones.

We can find what you want.>


---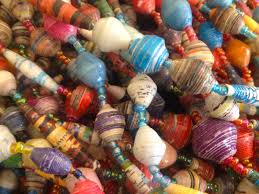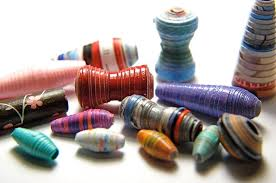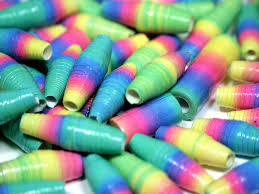 Wando Beading Project&nbsp&nbsp&nbsp&nbsp&nbsp&nbsp Bead For Life&nbsp&nbsp&nbsp&nbsp&nbsp&nbsp Outreach Uganda&nbsp&nbsp&nbsp&nbsp&nbsp&nbsp Project Have Hope&nbsp&nbsp&nbsp&nbsp&nbsp&nbsp Buy The Change&nbsp&nbsp&nbsp&nbsp&nbsp&nbsp Global Goods Partners&nbsp&nbsp&nbsp&nbsp&nbsp&nbsp Worldcrafts


---
---
---


Please SHOP via our Shopping Cart


Here's how it works ...
you have a design inspiration, you have a special stone you want to wear in a unique and special way,
you have a fabric pattern you want to compliment for a special occasion,
or you simply want to see more of my work ... contact me. Let's discuss what you have in mind.


Imagine ... a necklace that blends the colors of the rainbow ... all together in one necklace.
A hand-wrapped gemstone or crystal necklace is a collection of fiery, blazing color.
These necklaces must always be custom ordered.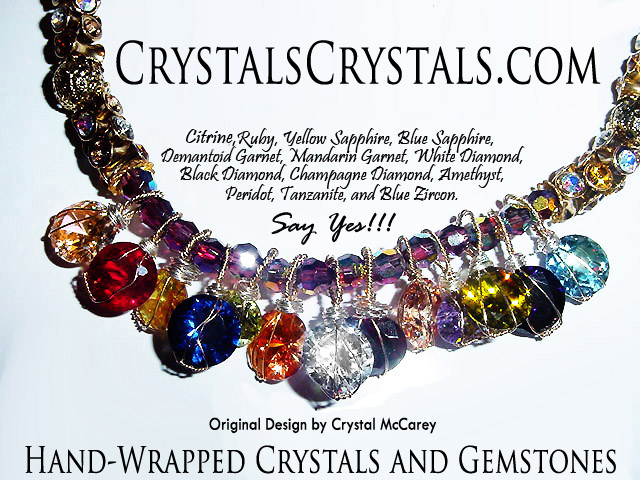 ---

---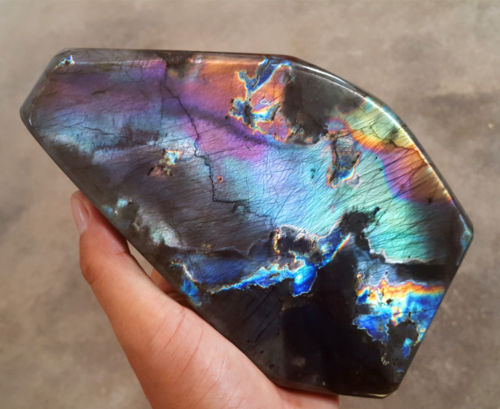 Labradorescence: The Beautiful Iridescent Optical Effect Displayed by Labradorite
The Inuit claim Labradorite fell from the frozen fire of the Aurora Borealis, an ordinary stone that transforms to the extraordinary, shimmering in a mystical light that separates the waking world from unseen realms. It is, in every sense, a Stone of Magic, a crystal of shamans, diviners, healers, and all who travel and embrace the universe seeking knowledge and guidance. For self-discovery, it is excellent for awakening one's own awareness of inner spirit, intuition, and psychic abilities. Long revered as a healing gemstone, it is regarded as a highly mystical gemstone said to heighten intuition and enhance psychic abilities. It is used in Third Eye Chakra healing. Historical writings suggest that both intuition and intellect are balanced by labradorite, illusions are dispelled by it and true intentions are seen more easily with its use. Labradorite has been reported to be a protective gemstone, protecting the wearer's aura, and sealing the aura from negative energy. It is used to heal old memories, is regarded as useful during times of transformation and change, and known as a gemstone that aids spiritual ascension. Labradorite pieces are held during Meditations and carried in one's pocket for protection, balance and light.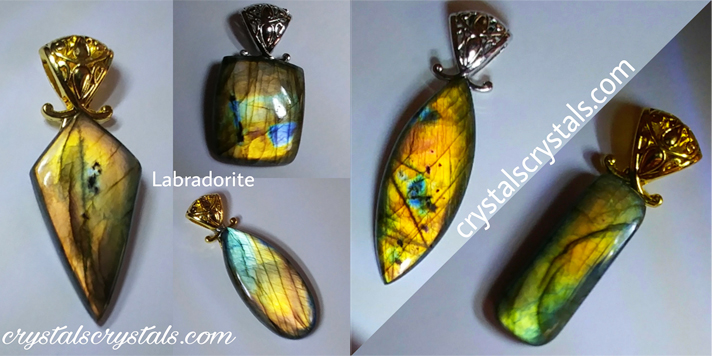 There are several varieties of Labradorite: spectrolite, andesine-labradorite and rainbow moonstone (which is sometimes referred to by the trade name, "Madagascar moonstone"). Some types of Labradorite are rarer than others and not all types of Labradorite display labradorescence. The translucent gemstones are more desirable because they display the sought-after labradorescence. However, Labradorite that does not exhibit labradorescence can still make for beautiful jewelry because of aventurescence, another type of light-reflectance phenomenon in some Labradorite material that is caused by the crystallographically planar arrangement of macroscopically visible inclusions. Often the intensity of the aventurescence is a direct result of the size of the inclusions creating the metallic luster effect, as well as the sheer number of inclusions present in a given crystal. The appearance exhibits as a glittery look in the gemstone. Rarer varieties of Labradorite include golden Labradorite, a transparent gold or champagne-color, and Spectrolite, an intense variety displaying the entire color spectrum, discovered in Finland in the 1940s. Labradorite is a variety of plagioclase feldspar, or crystalline feldspar. The plagioclase feldspar minerals are albite, oligoclase, andesine, labradorite, bytownite and anorthite. Of all the feldspars, labradorite is most often encountered as a cabochon or faceted gemstone. The material ranges in color from colorless to yellow, with inclusions of minerals such as hematite and copper creating a rainbow range of other colors in the stone.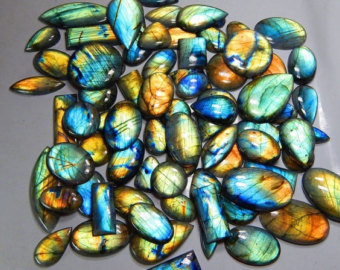 Labradorite can display an iridescent optical effect (or schiller, a lustrous metallic effect) key in the visual effect known as labradorescence.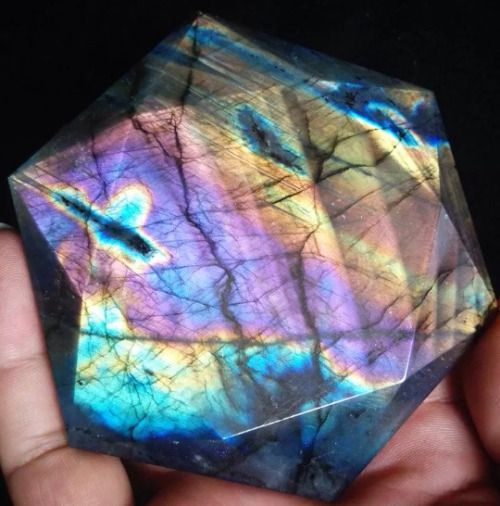 The term labradoresence was coined by Ove Balthasar Bøggild, who wrote a book about it, On The Labradorization of Feldspar. Labradorite is an unusual mineral. It can display a beautiful iridescent play of colors, caused by internal fractures in the mineral that reflect light back and forth, dispersing it into different colors. This beautiful optical effect of labradorization is the reflection of the light from submicroscopical planes within the stone that are orientated in one direction (rarely in two directions). These planes do not have a position such that they can be expressed by simple indices, and they are not directly visible under a microscope. It is the labradorescence that is magical, eye-catching and memorable. As the stone moves the color play shifts, seemingly a display of colors within the stone being reflected from the surface of the stone, but the display of colors is actually from light entering the stone, striking a twinning surface within the stone, and reflecting out from it. The color shifts seen are from light being reflected off the twinning surface. Different twinning surfaces within the stone reflect different colors of light. Light reflecting from different twinning surfaces in various parts of the stone give the stone a lovely glowing, multi-colored appearance. Labradorite can be found all over the world including, Labrador and Newfoundland in Canada, Oregon, Mexico, South America and Norway. The most impressive pieces are often from Finland (Spectrolite), Australia, and Madagascar. Labradorite is most often seen as polished cabochons cut into fancy shapes for pendants, as cabochons maximize the iridescence. However, Labradorite (especially transparent types) can be faceted. Labradorite is also be cut into spherical shapes for beaded jewelry.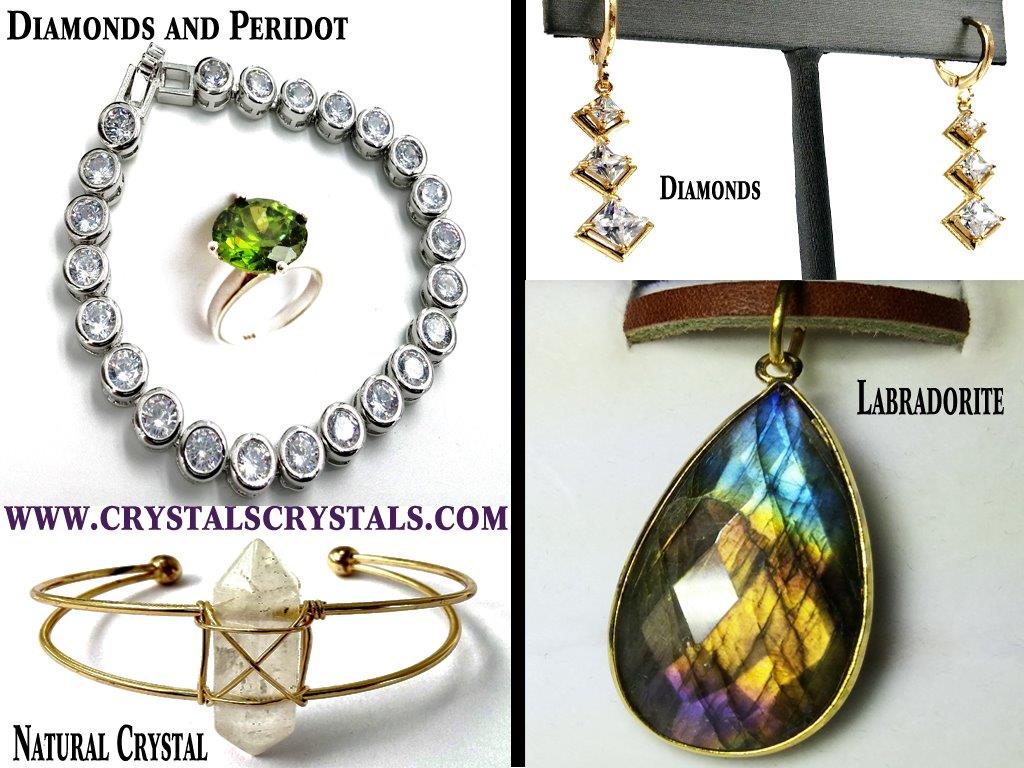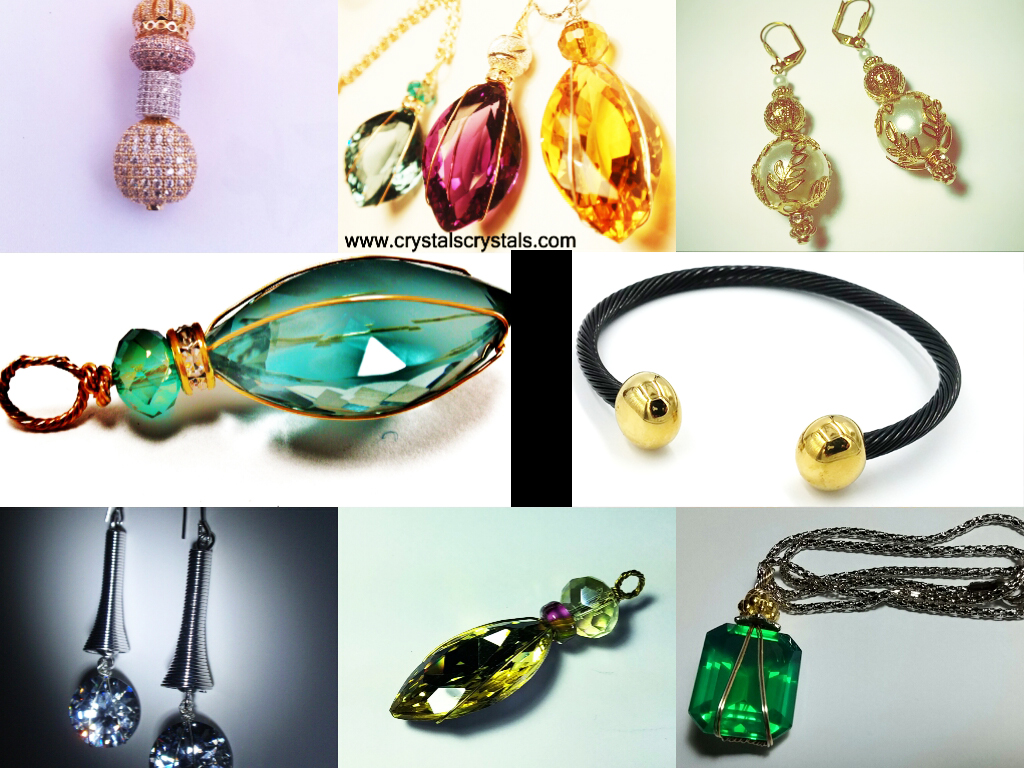 ---
The originality of my work is easily wearable, and I strike to create designs that become a special part of my client's jewelry wearing experience.
Jewelry made using wire wrapping techniques date back to thousands of years BC.
Below you can read the story of my inspiration to design wire wrapped jewelry.




I Create custom earrings, necklaces, bracelets, anklets, and body jewelry featuring hand-made custom crafted beads in a wide variety of shapes, colors and materials.
You can aAlways expect top quality materials, quality workmanship, solid design advice and dependable customer service.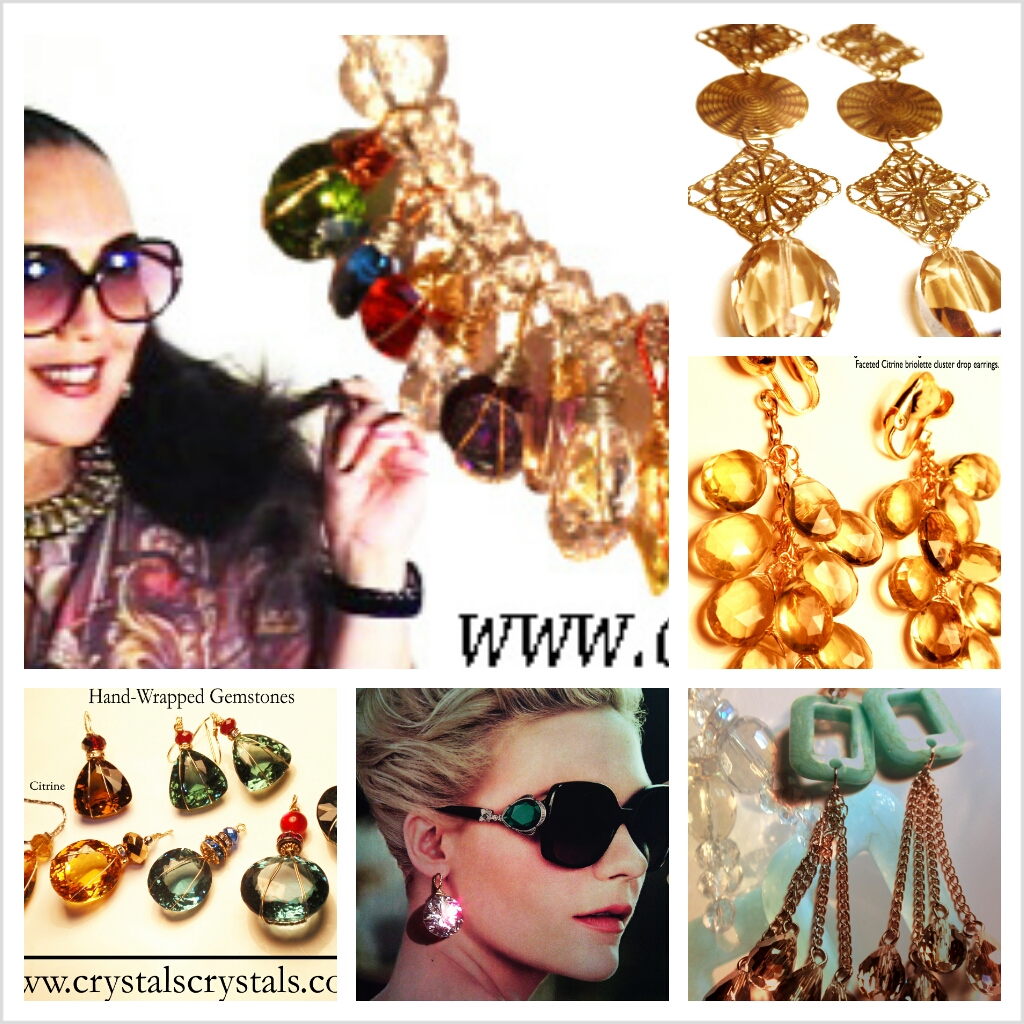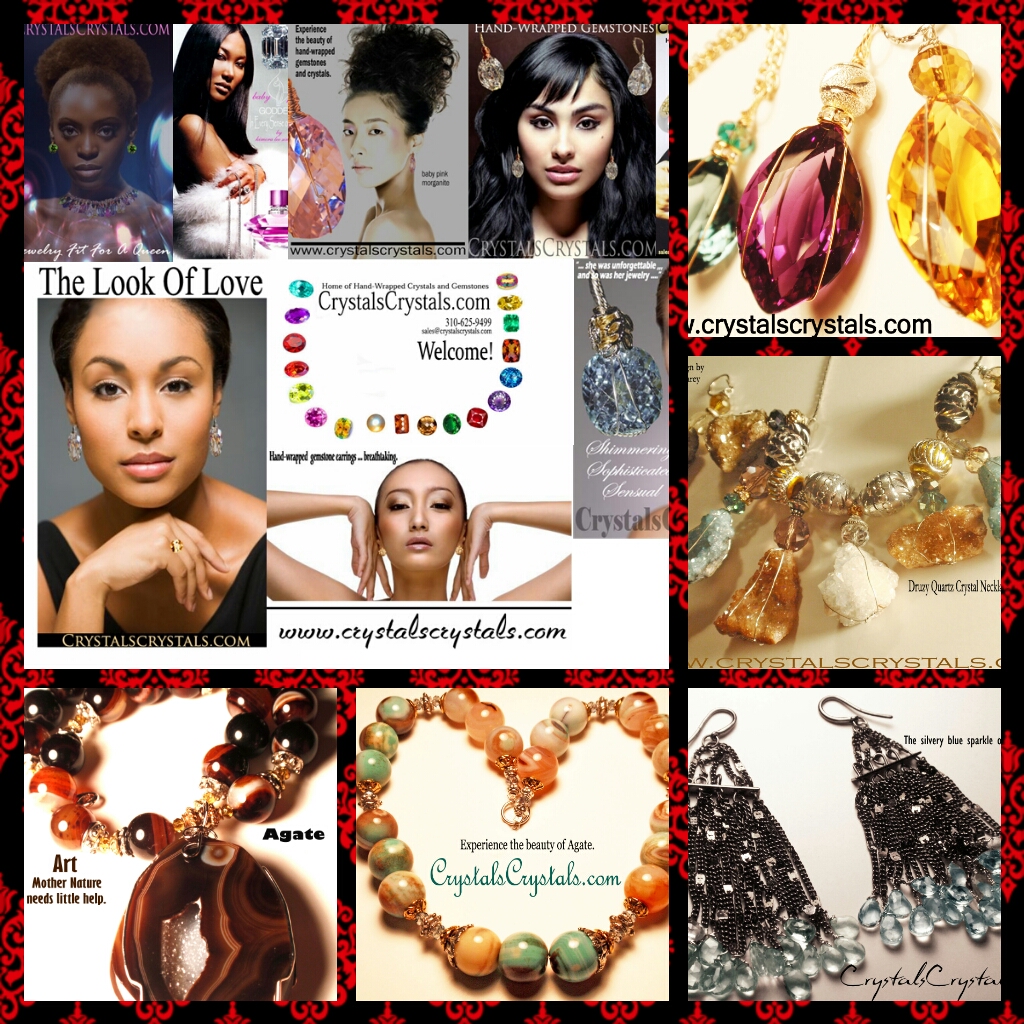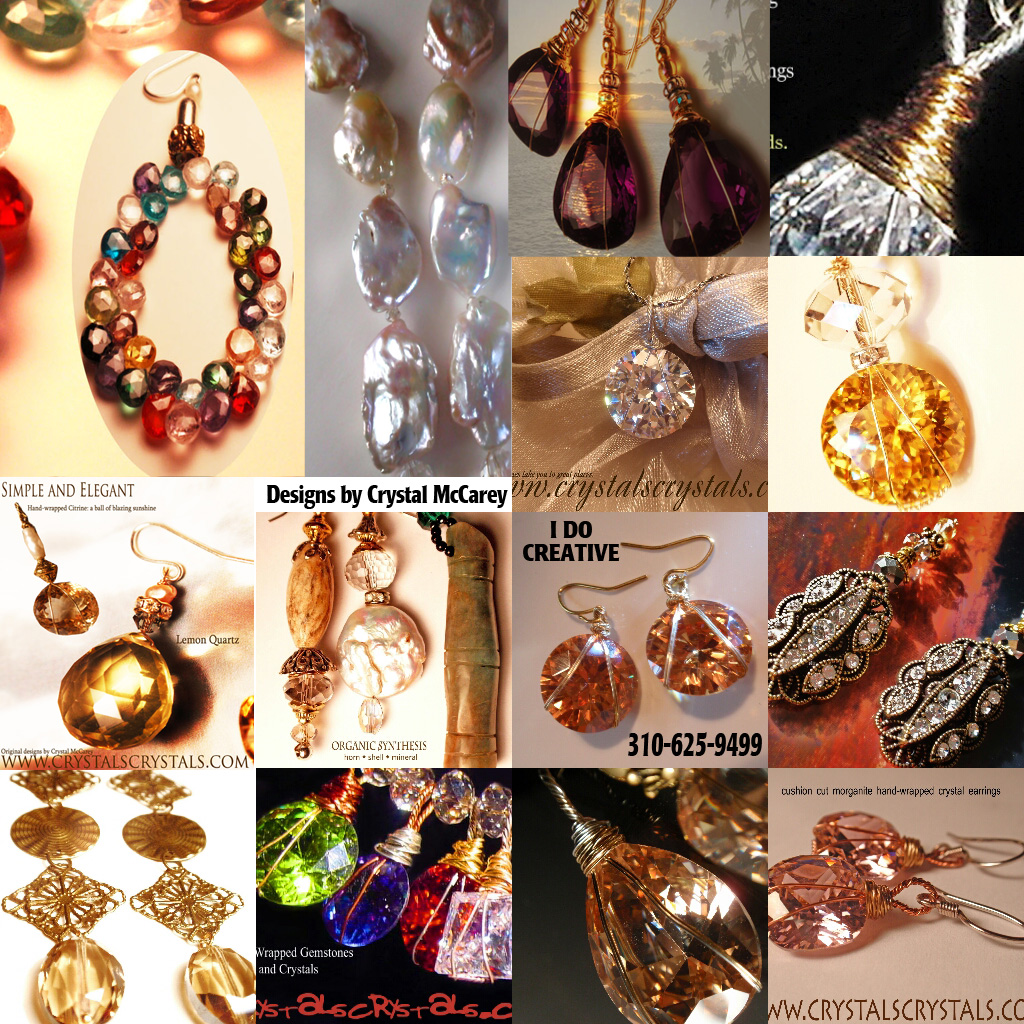 ---

---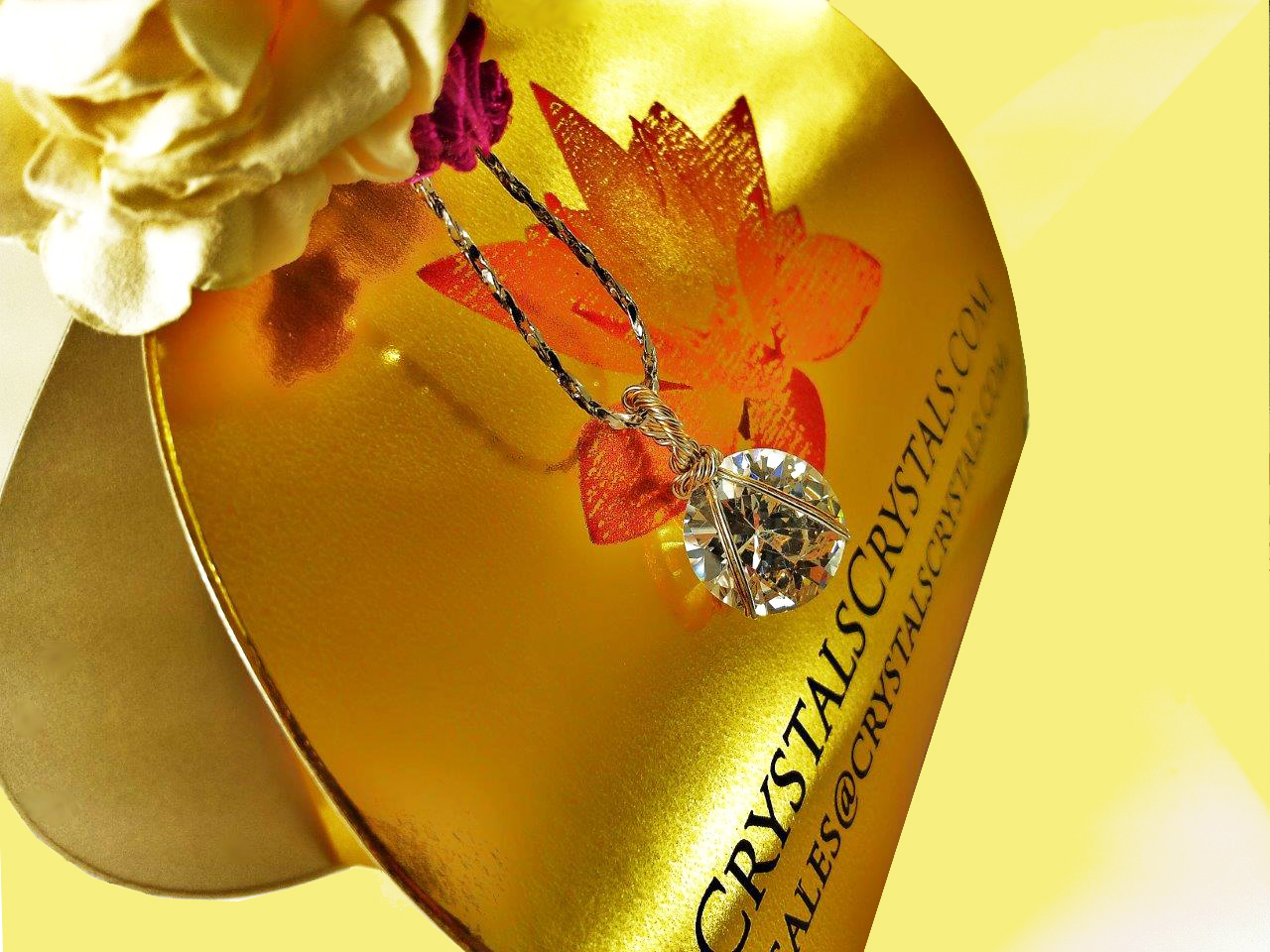 WEARABLE ART

ALWAYS ON THE CUSP OF HIGH ART:
HELLO ... WEARABLE ART: A design that is always noticed, The style of my wire wrap design is original, artsy, earthy and the sparkle of a an internally flawless gemstone or crystal will seldom be overlooked. Your jewelry has a life of its own, it catches attention, it says a lot about you, it says "Hello" before a word is spoken. When wearing hand-wrapped gemstones and crystals, the beautiful stones have an audience in those who admire the sparkle of beautiful stones, and they will notice them. Elegant design elements adorn my designs, whether the design be a minimal, simplistic design or a showstopper ... the stones I work with are always top quality. For gem and jewelry afficianados and collectors, an especially enjoyable touch to any day is the pleasure of wearing a one-only jewelry item, especially for special occasions. I can help turn your idea and inspiration for a necklace, bracelet, earrings or ring into one-of-a-kind custom jewelry item, that only you will own and enjoy.

SUPER LIGHTWEIGHT AND COMFORTABLE: Hand-wrapped crystal earrings in the 10MM size are super lightweight, and offer magnificent presence and sparkle. Hand-wrapped gemstone and crystal earrings are very comfortable to wear. They should be cared for as you would fine jewelry. The design lines are clean and minimal, simple, and earthy. An elegant hand-wrapped crystal pendant is a great try-me item, and when combined with matching earrings you will enjoy a complete signature look.


Time for a quick auction browse?
Visit Sotheby's Fine Jewels Auction to discover breathtaking, rare, custom-crafted, one-only fine jewelry items.

---

DESIGN INSPIRATION:The CrystalHugger TwistWrap™ was inspired during a chance encounter with a stack of Architectural Digest magazines in a thrift store while helping a friend furnish a new home in Malibu, California ... it was 2003, I had spent the prior three years working with GEMTV that allowed me to be exposed to custom designed, estate and auction jewelry and I was greatly inspired, as an auction representative I learned how important and special heirloom, one-only jewelry creations are. I had not thought of becoming a designer until I came upon a stack of Architectural Digest magazines while thrift store shopping in Santa Barbara. One of the magazines featured a story about Prehistoric Architecture, including photographs of women wearing prehistoric jewelry where rocks and stones were wrapped with vines. As well the tools used by tribesmen caught my eye, their wrapping techniques were high art, the ways they attached rocks (and even small boulders) with leaves and vines to sticks was amazing and caught my attention.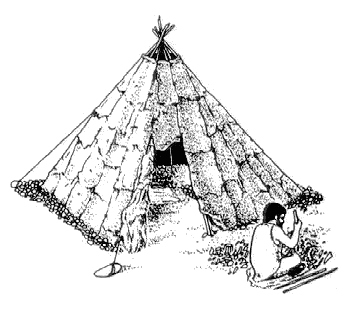 I was intrigued by the way they twisted, tied, knotted, weaved and looped various types of soft twigs, tree vines, and flexible strings of hide around rocks (some rounded and others with points) to create tools they could use for self-defense, hunting and to knock down and cut off the fruit from high tree branches for meals. I borrowed from their methods of shifting the vines from hotizontal to vertical lines and their vine threading patterns and station knotting expertise.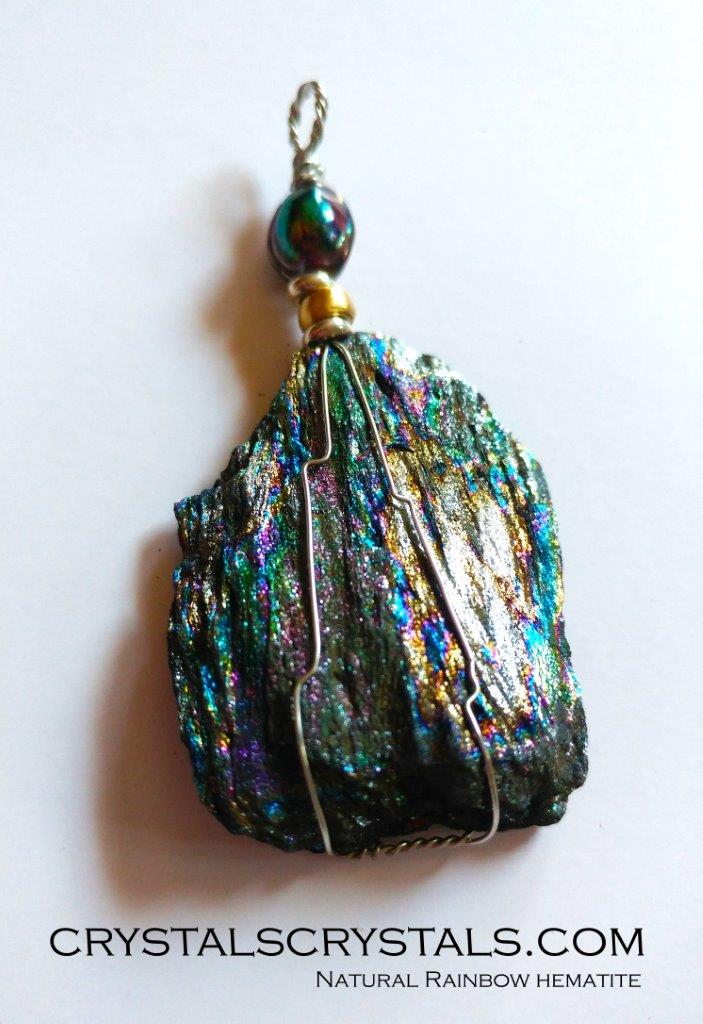 Their various tying, looping and weaving techniques were ingenious and as I read, helped them survive. I walked out to the beach and gathered a small collection of pebbles and rocks, some rounded and some with points. I envisioned using wire to wrap beautiful stones using varying degrees of these wrapping techniques, and after much experimentation and practice I created a wire wrapping technique that snugly holds a faceted stone with points securely. There are many cage designs wirewrap artisans create, however when more and larger wire is used to wrap a stone, you see less of the stone. Plain old rocks with points have similarities to faceted gemstones and crystals. I began wire wrapping using 16, 18, 20 and 22 gauge wire to wrap large stones (20 to 30mm faceted gemstones and crystals), and graduated down to wire wrapping 5mm stones using 32 gauge wire. The design is eye-catching and it attracted a lot of attention from day one. Women AND men liked the design.

I bought semi-precious and lab created stones from a local jewelry company, Colorstone, and created a presentation with a variety of gemstone and crystal cuts and colors with gold, silver and two two-tone wire wrp styling. Colorstone liked them and I was able to partner with Colorstone International, a company that specialize in brokering precious gemstones, as well as cutting, polishing, and gemstone repair. Colorstone was also at the forefront of manufacturing IF lab-created and synthetic gemstones. I wire wrapped their beautiful natural and lab-created gemstones with sterling silver and gold wire for display in their jewelry sales showroom at 7th & Hill, and at local jewelry shows. The design received a lot of attention and seeing that led to my creation of my line of hand wrapped gemstones and crystal jewelry. I furnisheed ensembles for celebrity red-carpet events, many designs were featured in music videos and commercial fashion photo shoots, in local runway fashion show events, and many were donated to silent auctions, and that connected me to aspiring fashion designers at The Fashion Institute of Design & Merchandising who chose my designs as their jewelry of choice to compliment their fashion designs in the final semester runway show in which student designers competed for their final grade. I am ESPECIALLY honored that my designs were chosen by two of the winning competitors, Ito Masai (Fashion Design) and Tara Schreiber (Theatre Costume Design). That's how it happened.

If you enjoy eye-catching gemstones and jewelry with unique elements of structure and style, please visit often to see the new and creative artisan crafted jewelry design ideas emerging from CrystalsCrystals.com's design showroom.

GEMSTONE SOURCING: My industry networking includes US and international gemstone cutters and dealers of precious and semi-precious gemstones as well as manufacturers of simulated and lab-created gemstones. Time never changes the beauty or value fine gemstones. Prices always hinge on rarity, the rarer a gemstone becomes the more expensive it is. As investments rare gemstones are products of unimaginable detail, each with a remarkable individual history and journey. There is much work that goes into the discovery of and the making of a rare, exquisitely cut natural gemstone, from the womb of Mother Earth to the hands of a skilled gemstone cutter to the hands of an amazing jewelry designer who creates a fine jewelry item for lifelong enjoyment.

---
---


Bismuth-SapelePendants.jpg
A Unique and Memorable Place Setting Gift for the Ladies ...
A pretty gift boxed original creation from CrystalsCrystals.com makes for a classic place setting gift ... perfect for a bridal shower, afternoon tea, luncheon or other special gathering. Present your guests with a uniquely original item of wearable art.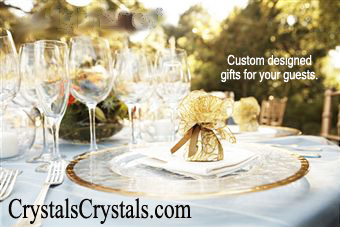 ---

Gemstone Index
Gemstone Dictionary



Make someone happy today ... just your smile is a gift.