ALWAYS ON THE CUSP OF HIGH ART
WEARABLE ART: Hand-wrapped gemstones and crystals always get noticed. Whether big or small they form a classic silhouette and offer a modern yet primitive way to view gemstones. The wire wrap styling of the CrystalHugger TwistWrap™ is lightweight, clean, minimal, artsy, earthy, and designed to showcase the gemstone or crystal. The wiring design allows for a 360-degree view of the stone to showcase the fire and shimmer from the faceting of the stone. The design is unique, a conversation starter, and an always original and signature look. Fine jewelry has a life of its own, a history so to speak ... fine jewelry is often passed down through generations in a family, and rare jewelry is typically preserved for historical purposes. Unless it is destroyed, it lives forever either in the original design or through redesign. Platinum, gold, silver and precious gemstones have no expiration date. We own jewelry for individual reasons, and irregardless of how much or how little jewelry we wear, what we wear says something about us. Hand-wrapped gemstones and crystals can be small and dainty, or big and bold, you'll always see people look at them, receive compliments when wearing them and receive question about them. The design lines are clean and minimal, simple, and earthy, and they are attention-getters. When selecting an item of jewelry, people are most often attempting to make a statement. For true jewelry afficianados, gemstone collectors, and patrons of adornment an especially enjoyable touch to any day is to have the pleasure of wearing custom-designed jewelry.

LIGHTWEIGHT AND COMFORTABLE: A GREAT try-me piece is a hand-wrapped gemstone pendant (shown above right in the 10MM size). This pendant is lightweight, has magnificent presence and sparkle are is comfortable to wear. A hand-wrapped crystal prndant is also a creative and impressive gift for someone who owns beautiful and unique jewelry. When combined with matching hand-wrapped crystal earrings the set is a signature look. Hand-wrapped gemstones and crystal jewelry should be cared for as you would fine jewelry, and can be safely stored in its gift box as shipped.


Time for a quick auction browse?
Visit Sotheby's Fine Jewels Auction to discover breathtaking, rare, custom-crafted, one-only fine jewelry items.

---

DESIGN INSPIRATION:The CrystalHugger TwistWrap™ was inspired by Prehistoric Tools, notably wrapping, weaving and twisting techniques employed by The Adena, a Pre-Columbian Native American culture that existed from 1000 to 200 BC, in a time known as the Early Woodland period. These early tribesmen and tribeswomen developed ways to weave vines, leaves, twigs and other forest materials into fabric-like coverings, and employed similar tying, twisting, and wrapping techniques to make tools.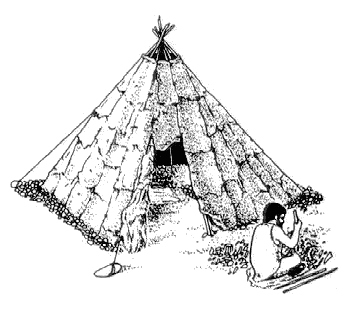 Intrigued by the ways the Adena twisted, tied, knotted, weaved and looped various types of soft twigs, tree vines, and flexible strings of hide around small bounders (some rounded and others with points) to create tools for use as self-defense, hunting, shelter and knocking fruit down from high tree branches, the idea of using wire in similar ways to achieve a wire wrap design that shows more of beautiful gemstones and crystals advanced to practice. The Adena had an advanced knowledge of the differing tensile strengths of the materials they used. Borrowing loosely from visuals of the tools. The blending of a twistwrap base concept with variations of their stem weaving processes was used to create varying styles of the CrystalHugger Twistwrap™.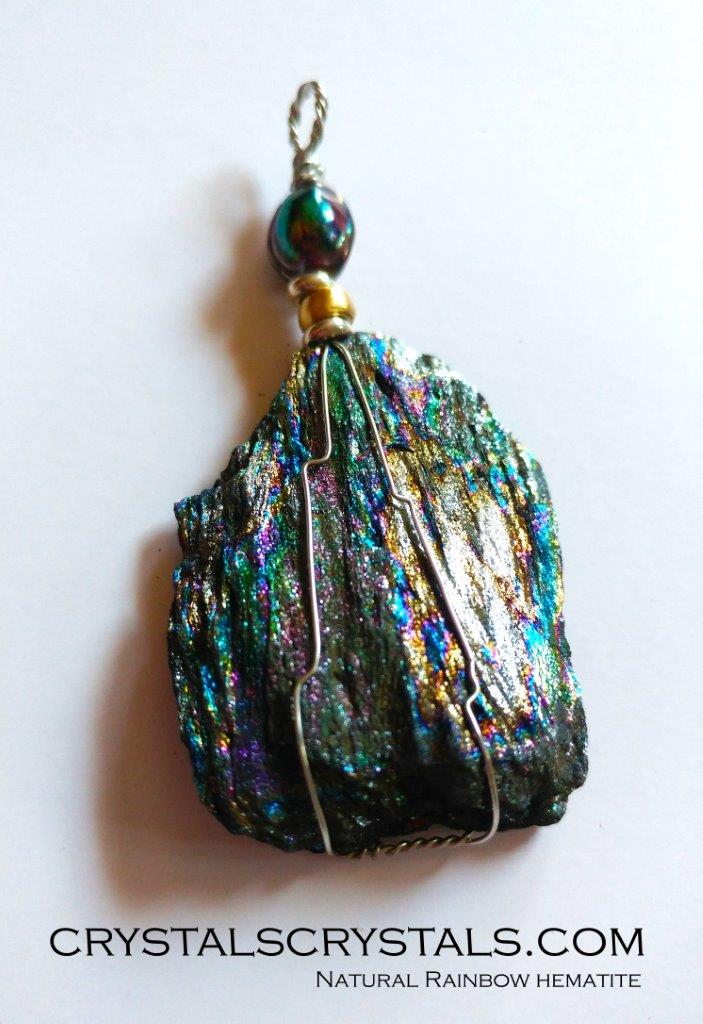 The vision of lustrous fine wire artistically wrapped around beautiful gemstones was achieved and perfected after much experimentation. The wire wrap techniques tightly secures faceted gemstones (with points) in place. Large 25mm to 50mm gemstones can be wire wrapped using 20- and 22-gauge wire, and gemstones as small as 5-6mm can be wire wrapped using 32 gauge wire.

Thanks to the support of Colorstone International, who partnered with me to create a display presentation featuring their natural and lab-grown gemstones in varying sizes, cuts and colors in the CrystalHugger Twistwrap™ wire wrap design in yellow gold, rose gold, sterling silver two-color wire combinations. Colorstone featured hand-wrapped gemstone displays at both local jewelry trade shows and in their 7th & Hill Street Showroom.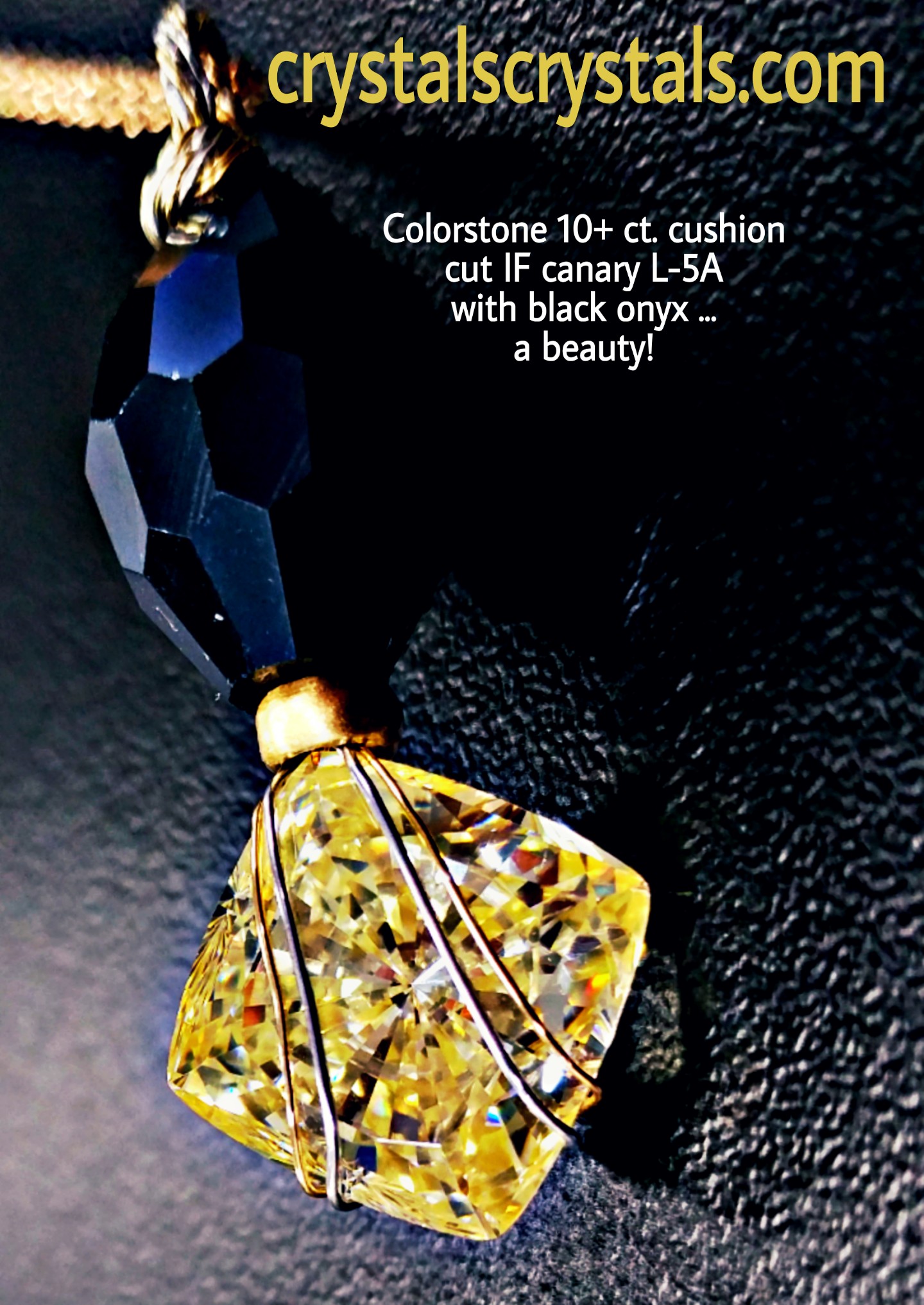 Visit Colorstone International, to learn more about their specialty in cutting, polishing and brokering of precious gemstones. Colorstone was one of the first companies to embrace the technology of manufacturing lab-grown and synthetic gemstones. If you have ever lost a very valuable gemstone, you can appreciate the advent of lab-grown gemstones. They are grown from crystals of natural diamonds, rubies, emeralds, and sapphires. It can take up to a year for a lab-grown gemstone to reach the marketplace. Lab-grown gemstones enjoy the same physical, chemical and optical properties as their natural counterparts, and they are far less expensive. The number one reason diamond simulants are so popular is they are much easier to replace than a natural diamond if lost or stolen. Fine simulants such as Moissanite can be insured.

GEMSTONE SOURCING: Our artisan network includes U.S. and international gemstone cutters, dealers, and manufacturers of natural and lab-grown gemstones. Time never changes the beauty or value fine gemstones. Prices hinge on rarity, the rarer a gemstone becomes the more expensive it is. As investments, rare gemstones are products of unimaginable value. Every rare gemstone has an individual history and journey, and much work goes into its creation. Every natural gemstone comes from Mother Earth to the hands of a gemstone cutter to the hands of a jewelry designer who creates a fine jewelry item for lifelong enjoyment.












---