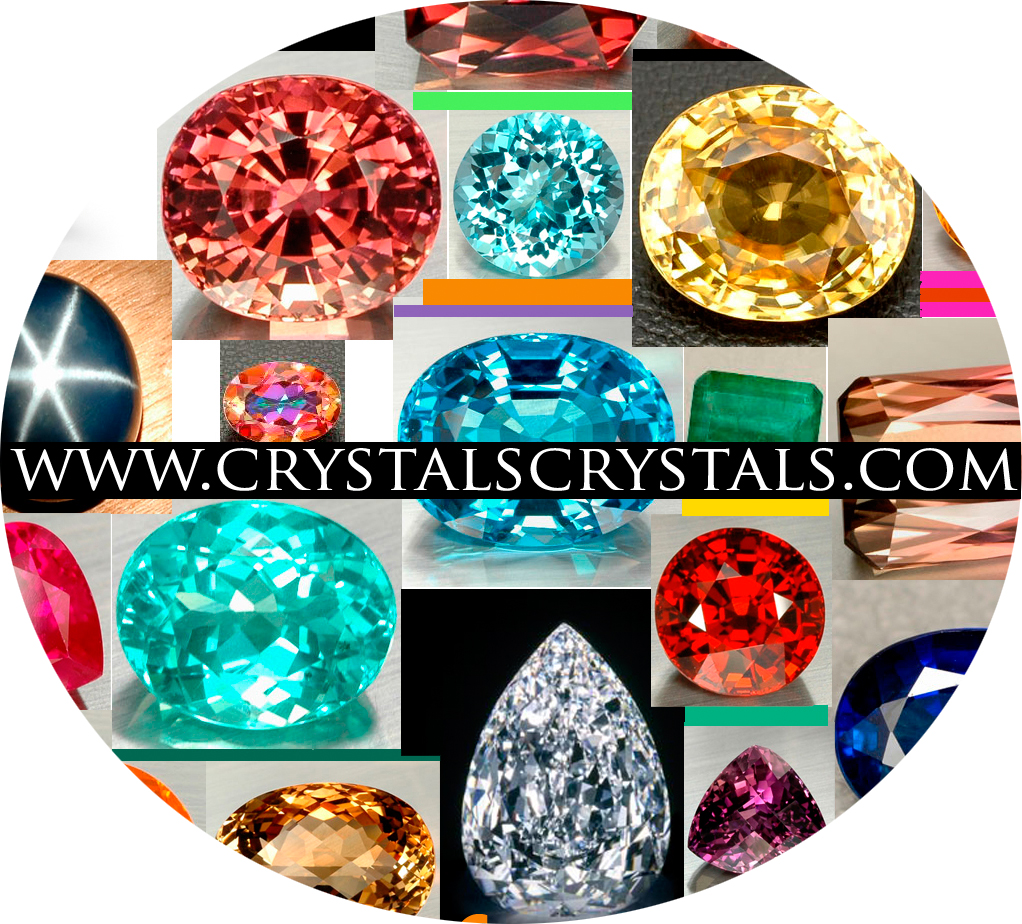 Welcome!
Affiliate of the International Gem Society

Mining
Platinum
Interactive Gold Charts
Monex Weekly Precious Metals Review
NASDAQ


A Walk With Native Couture
---
While fashion gurus prepare for spring 2024 we head into fall 2023 with chromatic trend presenting a comeback .. the palette offers shades ranging from cranberry red to shades of gray, gold, yellow, brown, and muted pinks.

Even the most delicate and subtle shades have their space this fall, inviting experimentation and rediscovery of classic fashion notes and nuances in original keys. Original fashion calls for custom designed jewelry, there's no substitute for custom jewelry to complete a signature look. Ask A Question

Interested in a particular gemstone? Enjoy this buyer's market. We can source a wide variety of dealers to find the perfect gemstone for you. CGEMSUSA sources fancy diamonds and precious gemstones in small, medium and large sizes, including a wide variety of lustrous natural pearls. Our precious and hybrid gemstone dealer network is vast and includes sourcing white and fancy colored diamonds, fancy sapphires, tanzanite, spinel, sphene, tourmaline, emerald, ruby, opal in the rough and polished, amethyst, citrine, aquamarine, garnet, peridot, and spring is the perfect time to wear colorful rainbow topaz.

My Design ... the CrystalHugger TwistWrap™ wire wrap is individually tailored to a wide variety of gemstone cuts and sizes. My twistwrap stylings are based on the size, weight and cut of a gemstone. Heavier wire stylings are used for larger gemstones, always allowing for a 360 degree view of the gemstone. A beauty of minimal wire wrap stylings is being able to see more of the beauty of our gemstones, to see how light bounces off the faceting, like electricity, the sparkle is magnificent, visible from angles, and truly showcases optimally the shimmer, radiance and sparkle in our gemstones.

Hybrid Gemstone Technology: Advances in hybrid gemstone technology have expanded both the quality and pricing spectrums of designing with diamond "hybrids." There are many. All are not created equal. With so many varieties of diamond simulants available The technology is producing stunning gemstone material, often hybrids are grown from actual diamond chips containing the DNA of natural diamond. Branded Moissanite is impossible to visually distinguish from natural diamond. Hybrid diamond technology has been a breathtaking wave to ride. Hybrid diamonds can match size, color and clarity. My minimalist wire wrap stylings showcase the stunning beauty of gemstones, delivering luxurious shimmer and sparkle from all angles.


NON-PROFIT SUPPORT:
Please submit your event information and donation requests with a minimum 60-day advance notice of your charitable or nonprofit event. Ask A Question.
---
Design Gallery
---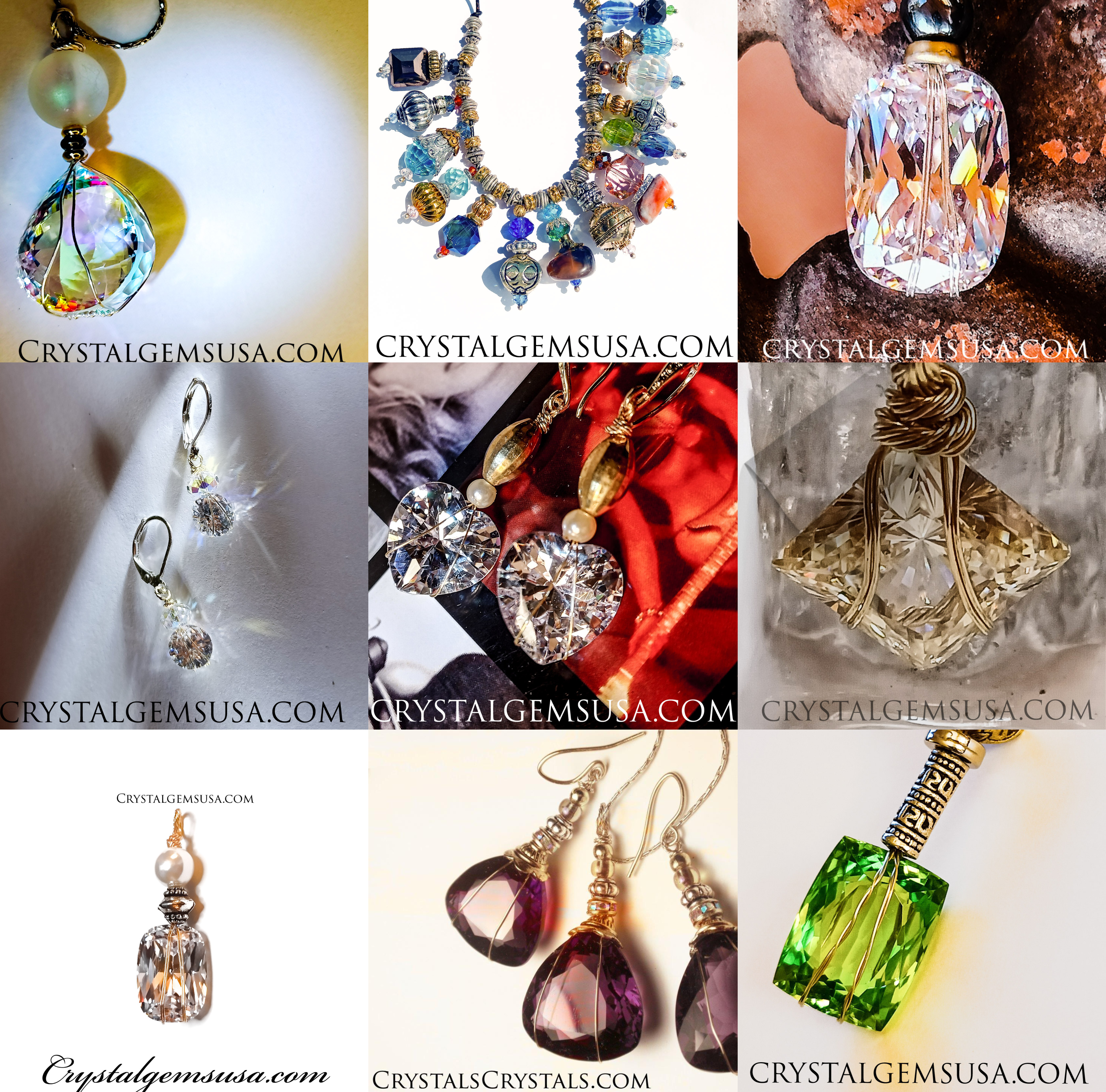 CONNECTIONS ...
Gemstone Hunting in L.A.? You're in luck ... within a ten square city block area in Downtown Los Angeles is the Los Angeles Jewelry District with an estimated 4,000 businesses housing a vast selection of loose gemstone inventories, including rare, collector's gemstones and a very healthy offering of the finest jewelry design work in the U.S. The Los Angeles Convention Center and Visitor's Bureau Retail Data report suggests the annual reported sales of fine jewelry from the Los Angeles Jewelry District continues to fluctuate, having reached pre-pandemic sales levels in Q2 2023. Jewelry sales were in the neighborhood of $3B dollars annually pre-pandemic. You have to see it to believe it, and once you do, you never look at DTLA the same. Select showrooms are overflowing with breathtaking diamonds and fine gemstones that are both rare, and available. To schedule a private appointment, advance scheduling is required. Ask A Question.


---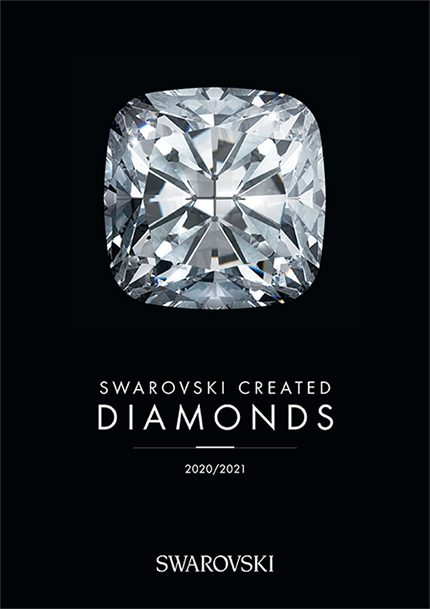 Swarovski Created Diamonds ... What Creates Their Magic?

Swarovski Created Diamonds are the marriage of art and science, with a touch of magical realism. A true celebration of human ingenuity and creativity ... these stones conjure the always emerging realm of Swarovski's consciously crafted luxury. Their diamonds are crafted by simulating the natural processes that occur in the formation of natural mined diamonds and are then faceted for breathtaking brilliance. To see them in person is proof they are special and worth every penny.

---








Change the World ... By How You Shop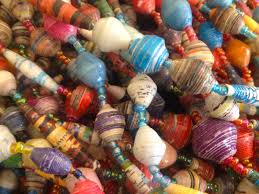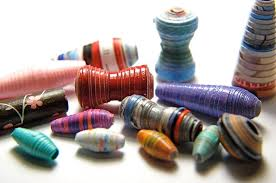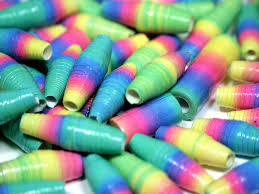 Wando Beading Project&nbsp&nbsp&nbsp&nbsp Bead For Life&nbsp&nbsp&nbsp&nbsp Outreach Uganda&nbsp&nbsp&nbsp&nbsp Project Have Hope&nbsp&nbsp&nbsp&nbsp Buy The Change&nbsp&nbsp&nbsp&nbsp Global Goods Partners&nbsp&nbsp&nbsp&nbsp Worldcrafts

---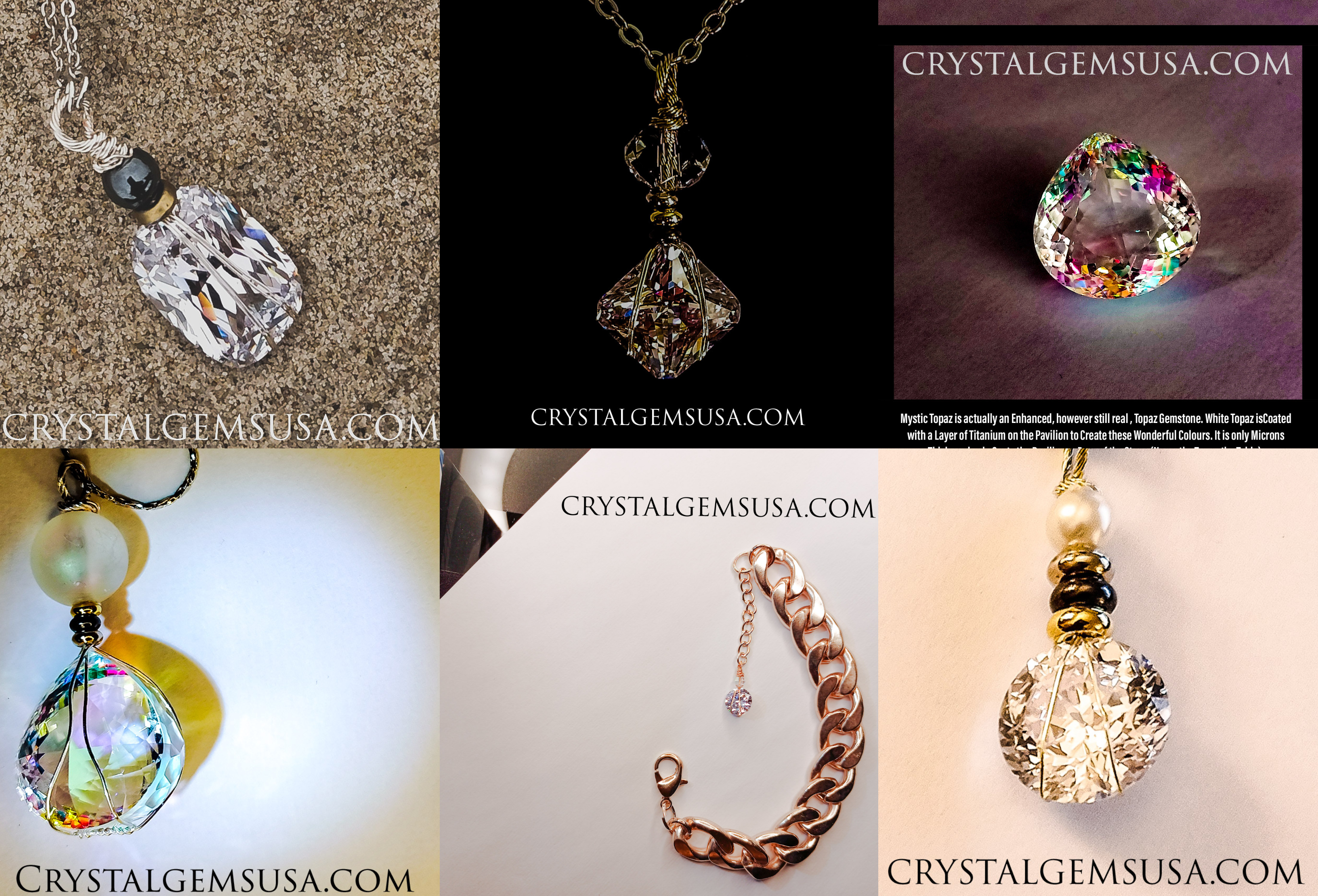 ---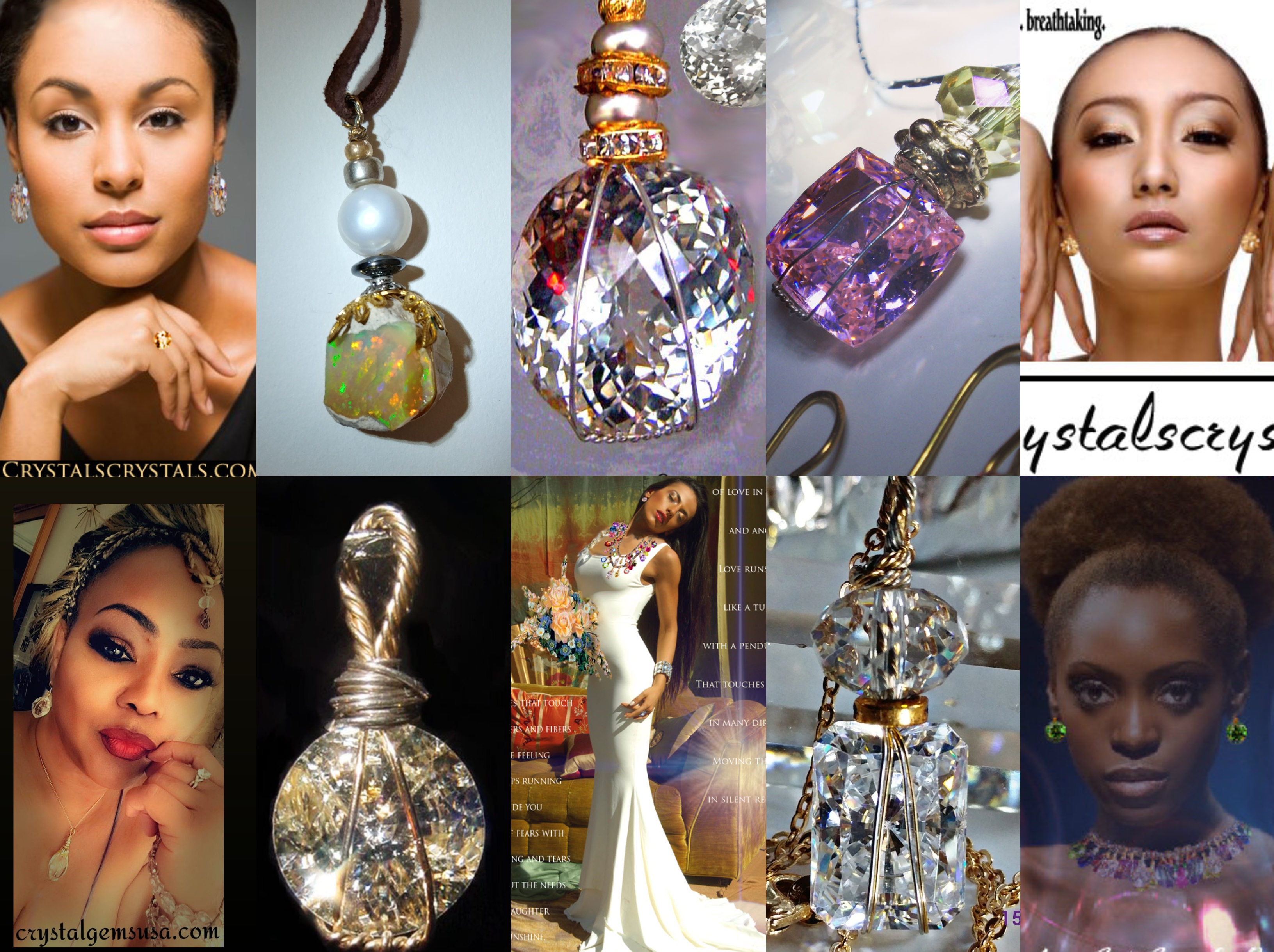 ---

---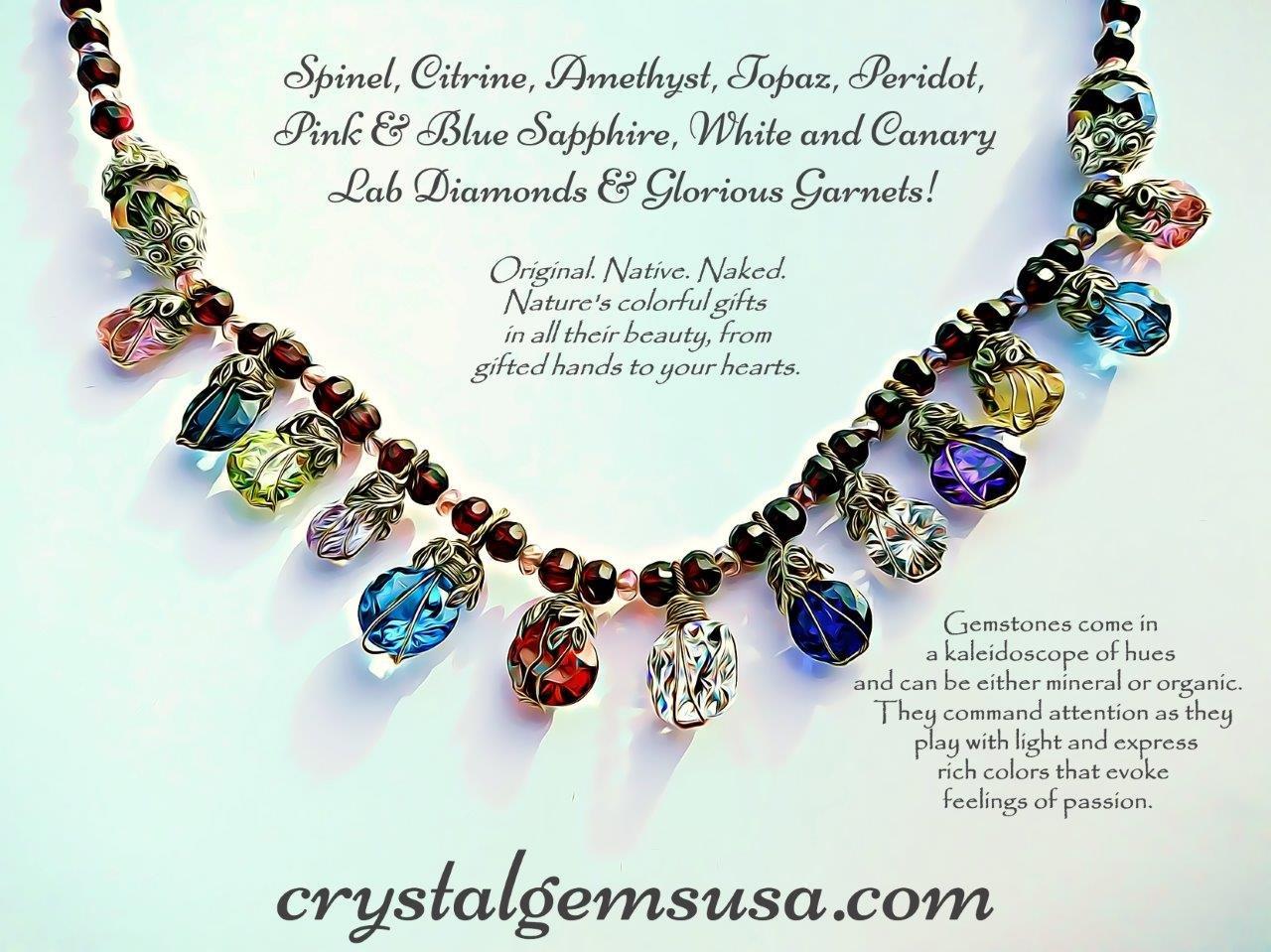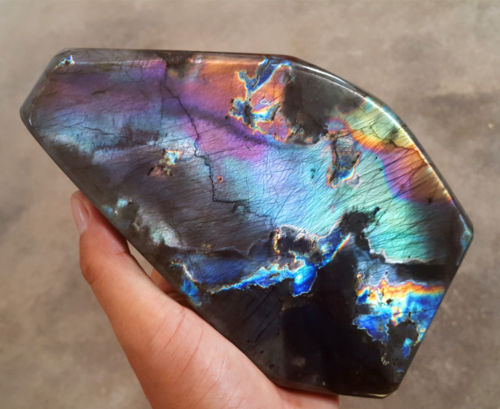 Labradorescence: The Beautiful Iridescent Optical Effect Displayed by Labradorite

The Inuit claim labradorite fell from the frozen fire of the Aurora Borealis, an ordinary stone that transforms to the extraordinary, shimmering in a mystical light that separates the waking world from unseen realms. It is, in every sense, a Stone of Magic, and The Northern Lights. Nothing catches the eye quite like the kaleidoscopic display of a fine labradorite gemstone. This beautiful stone has captured the imaginations of many a generation of people around the world since its discovery in the late-18th century. As well, labradorite is a crystal of shamans, diviners, healers, and all who travel and embrace the universe seeking knowledge and guidance.

Long revered as a healing gemstone, it is regarded as a highly mystical gemstone said to heighten intuition and enhance psychic abilities. It is used in Third Eye Chakra healing. Historical writings suggest that both intuition and intellect are balanced by labradorite, illusions are dispelled by it and true intentions are seen more easily with its use. Labradorite has been reported to be a protective gemstone, protecting the wearer's aura, and sealing the aura from negative energy. It is used to heal old memories, is regarded as useful during times of transformation and change and known as a gemstone that aids spiritual ascension. Labradorite pieces are held during Meditations and carried in one's pocket for protection, balance and light.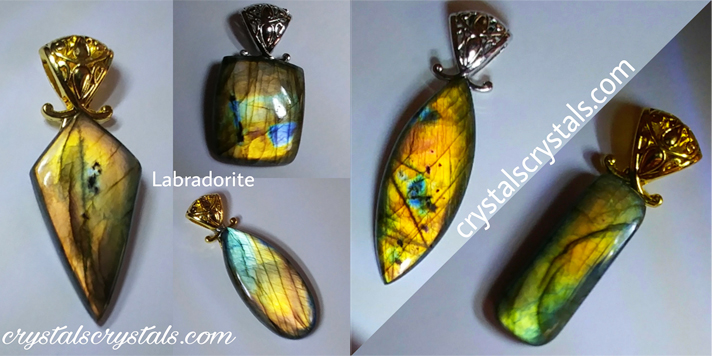 There are several varieties of Labradorite: spectrolite, andesine-labradorite and rainbow moonstone (which is sometimes referred to by the trade name, "madagascar moonstone"). Some types of labradorite are rarer than others and not all types of labradorite display labradorescence. The translucent gemstones are more desirable because they display the sought-after labradorescence. However, labradorite that does not exhibit labradorescence can still make for beautiful jewelry because of aventurescence, another type of light-reflectance phenomenon in some labradorite material that is caused by the crystallographically planar arrangement of macroscopically visible inclusions. Often the intensity of the aventurescence is a direct result of the size of the inclusions creating the metallic luster effect, as well as the sheer number of inclusions present in a given crystal. The appearance exhibits as a glittery look in the gemstone.

Rarer varieties of labradorite include golden labradorite, a transparent gold or champagne-color, and spectrolite, an intense variety displaying the entire color spectrum, discovered in Finland in the 1940s. Labradorite is a variety of plagioclase feldspar, or crystalline feldspar. The plagioclase feldspar minerals are albite, oligoclase, andesine, labradorite, bytownite and anorthite. Of all the feldspars, labradorite is most often encountered as a cabochon or faceted gemstone. The material ranges in color from colorless to yellow, with inclusions of minerals such as hematite and copper creating a rainbow range of other colors in the stone.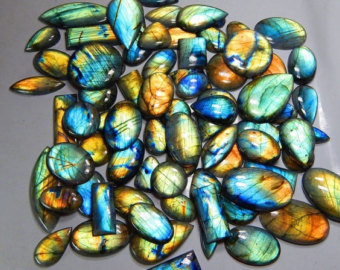 Labradorite can display an iridescent optical effect (or schiller, a lustrous metallic effect) key in the visual effect known as labradorescence.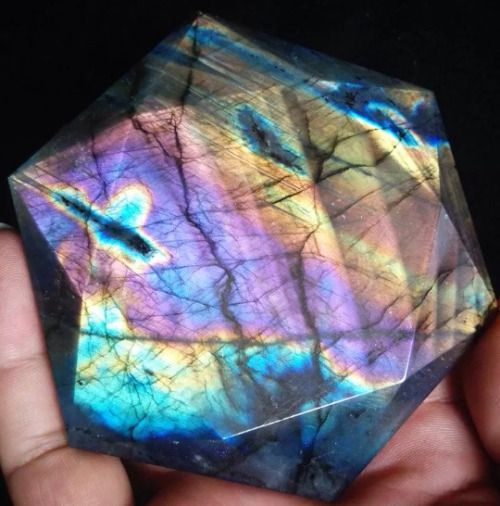 The term labradorLabradorite can be found all over the world including, Labrador and Newfoundland in Canada, Oregon, Mexico, South America and Norway .esence was coined by Ove Balthasar Bøggild, who wrote a book about it, On The Labradorization of Feldspar. Labradorite is an unusual mineral. It can display a beautiful iridescent play of colors, caused by internal fractures in the mineral that reflect light back and forth, dispersing it into different colors. This beautiful optical effect of labradorization is the reflection of the light from sub-microscopical planes within the stone that are orientated in one direction (rarely in two directions). These planes do not have a position such that they can be expressed by simple indices, and they are not directly visible under a microscope. It is the labradorescence that is magical, eye-catching and memorable. As the stone moves the color play shifts, seemingly a display of colors within the stone being reflected from the surface of the stone, but the display of colors is actually from light entering the stone, striking a twinning surface within the stone, and reflecting out from it. The color shifts seen are from light being reflected off the twinning surface. Different twinning surfaces within the stone reflect different colors of light.


Light reflecting from different twinning surfaces within various parts of the stone give it a lovely glowing, multi-colored shimmer and appearance. The most impressive pieces are often from Finland (Spectrolite), Australia, and Madagascar. Labradorite is most often seen as polished cabochons cut into fancy shapes for pendants, as cabochons maximize the iridescence. However, Labradorite (especially transparent types) can be faceted. Labradorite is also be cut into spherical shapes for beaded jewelry.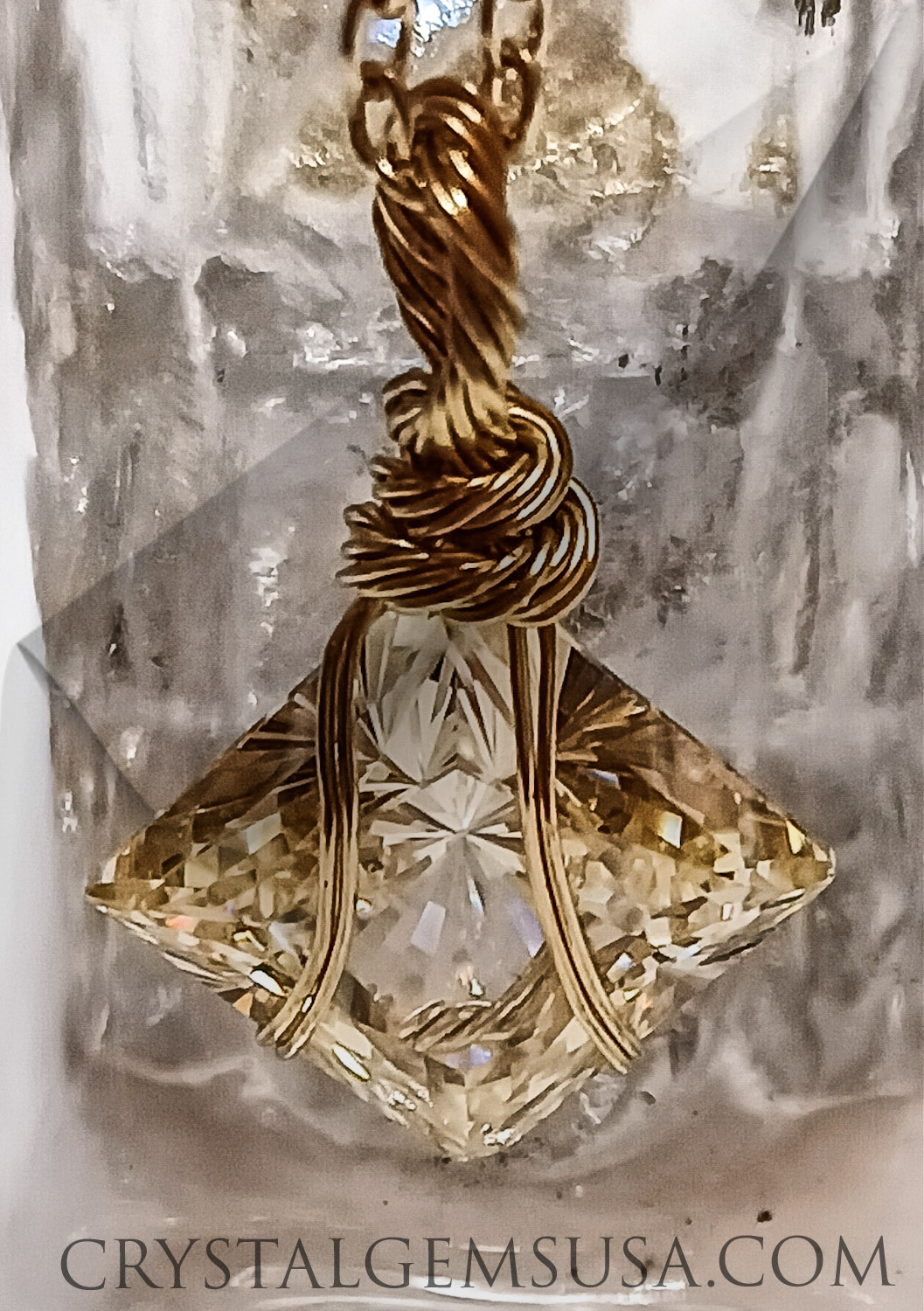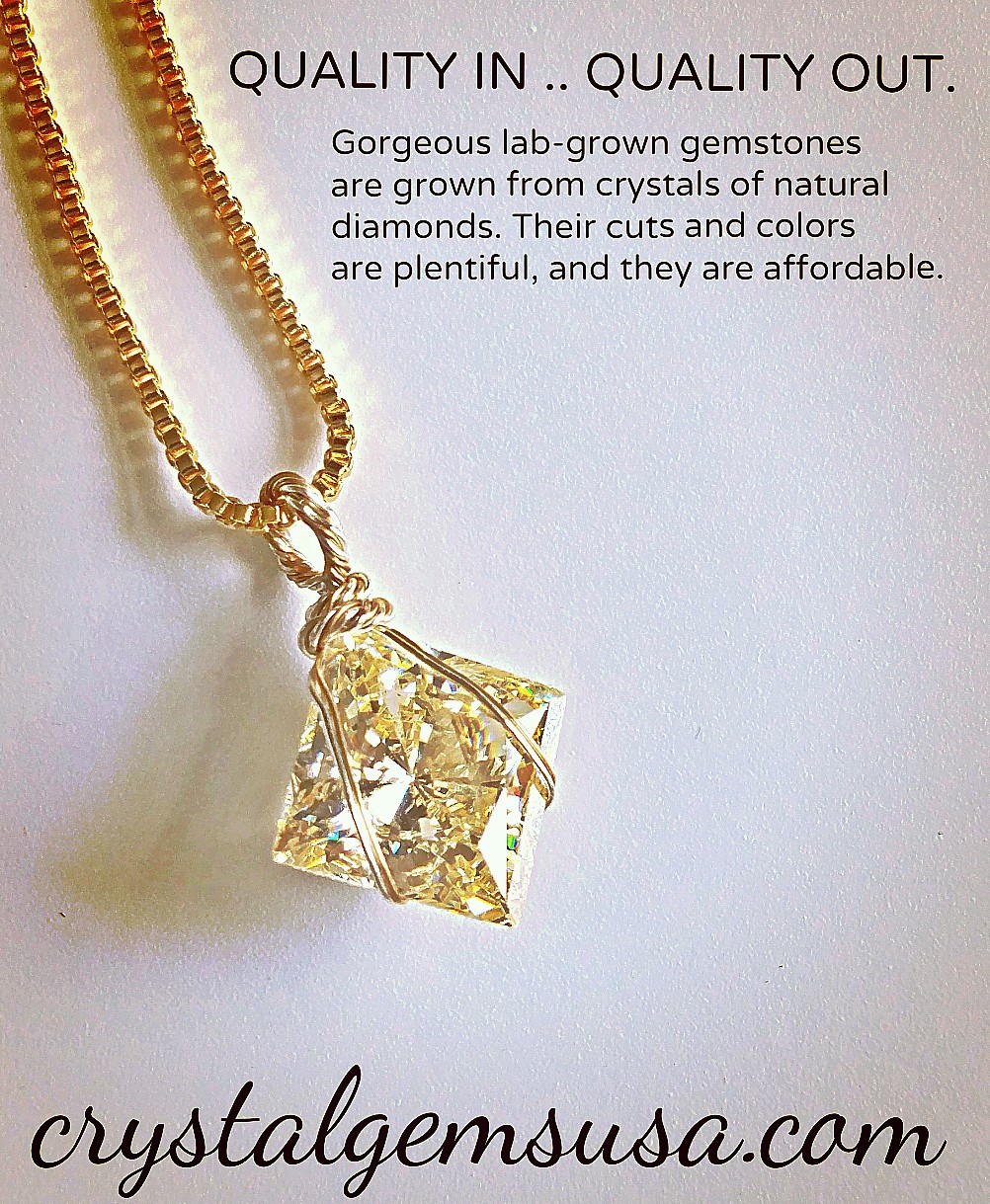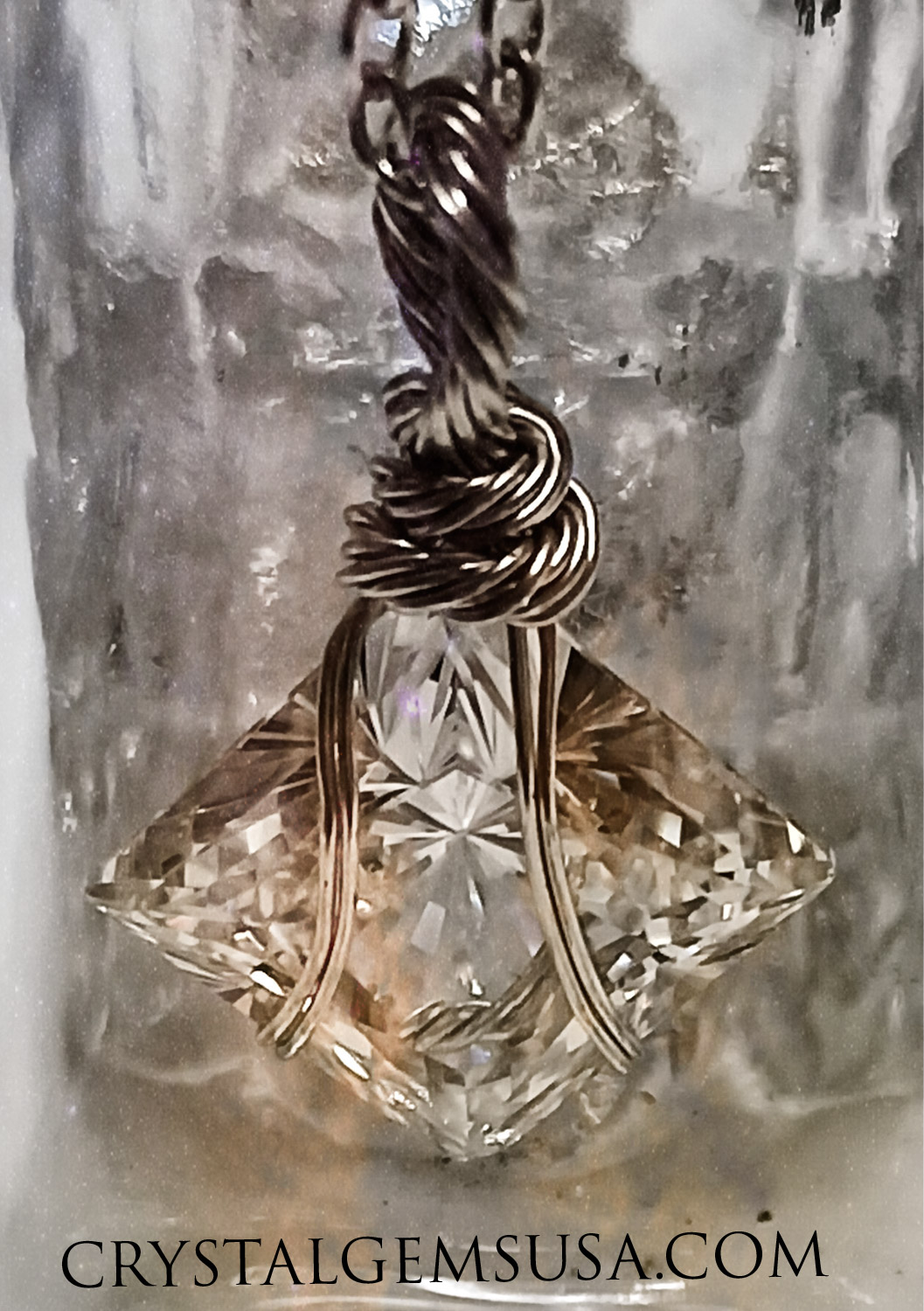 ---
Time for a quick Estate, Retro, Antique Charity Auction browse?

Visit ERAGEM ... browse rare, custom-crafted fine jewelry items donated to support charity organizations.

MASTER DESIGN: Custom Creations:
Most, if not all of the designs featured in ERAGEM auctions can be recreated.

See a design you like?
Ask A Question.
---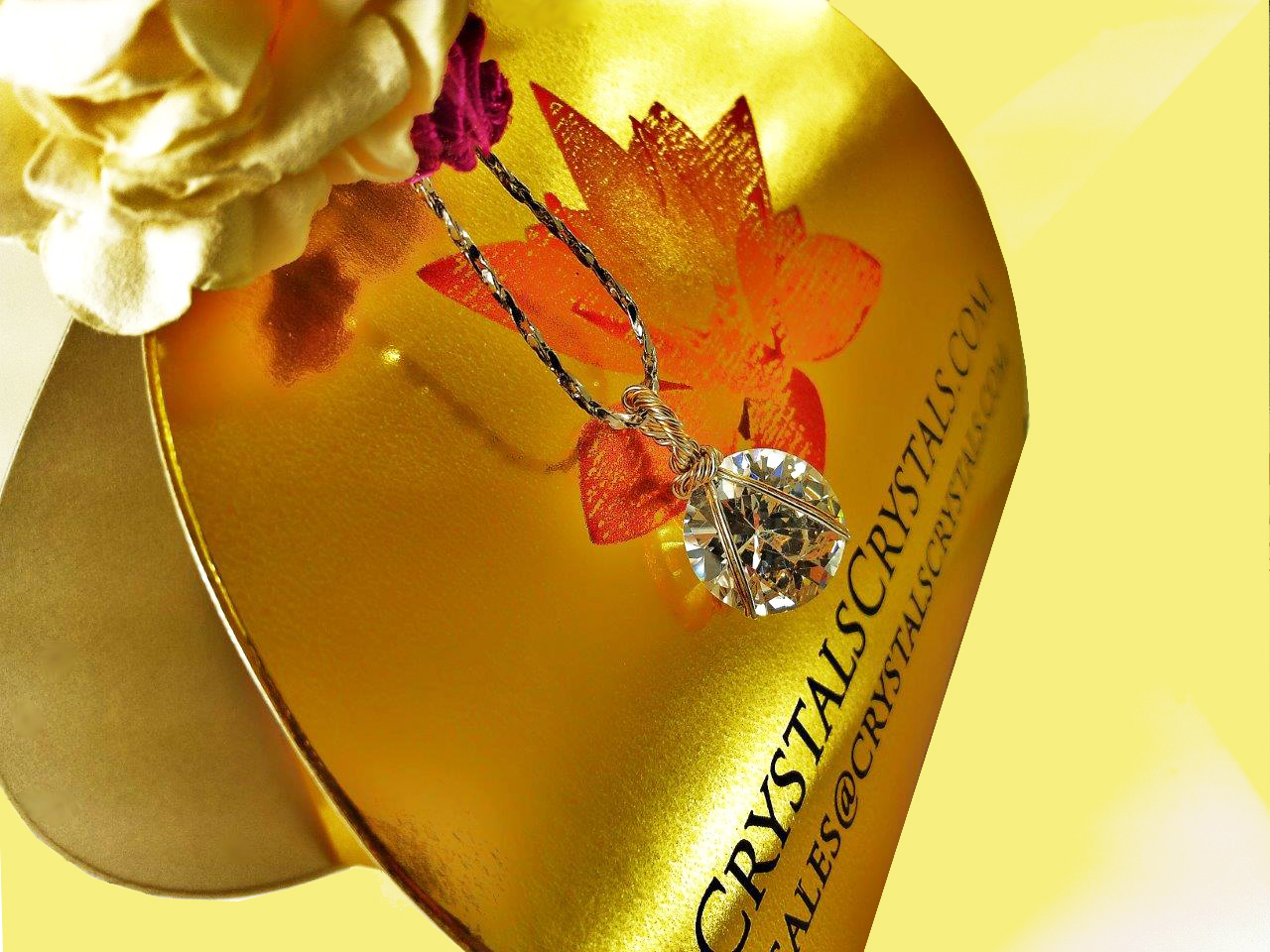 ALWAYS ON THE CUSP OF HIGH ART
WEARABLE ART: Hand-wrapped gemstones and crystals always get noticed. Whether big or small they form a classic silhouette and offer a modern yet primitive way to view gemstones. The wire wrap styling of the CrystalHugger TwistWrap™ is lightweight, clean, minimal, artsy, earthy, and designed to showcase the gemstone or crystal. The wiring design allows for a 360-degree view of the stone to showcase the fire and shimmer from the faceting of the stone. The design is unique, a conversation starter, and an always original and signature look. Fine jewelry has a life of its own, a history so to speak ... fine jewelry is often passed down through generations in a family, and rare jewelry is typically preserved for historical purposes. Unless it is destroyed, it lives forever either in the original design or through redesign. Platinum, gold, silver and precious gemstones have no expiration date. We own jewelry for individual reasons, and irregardless of how much or how little jewelry we wear, what we wear says something about us. Hand-wrapped gemstones and crystals can be small and dainty, or big and bold, you'll always see people look at them, receive compliments when wearing them and receive question about them. The design lines are clean and minimal, simple, and earthy, and they are attention-getters. When selecting an item of jewelry, people are most often attempting to make a statement. For true jewelry afficianados, gemstone collectors, and patrons of adornment an especially enjoyable touch to any day is to have the pleasure of wearing custom-designed jewelry.

LIGHTWEIGHT AND COMFORTABLE A GREAT try-me piece is our signature hand-wrapped crystal or gemstone pendant (shown above right in the 10MM size). This pendant is lightweight, clean, will have a life of its own, and our lab-grown line of diamonds are as close as you can get to the magnificence of natural diamonds! A hand-wrapped crystal pendant is also a creative and impressive gift for those who own beautiful and unique jewelry. When combined with a pair of matching hand-wrapped crystal earrings the signature look is complete. Hand-wrapped gemstones and crystal jewelry should be cared for as you would fine jewelry, and can be safely stored in the gift box as shipped.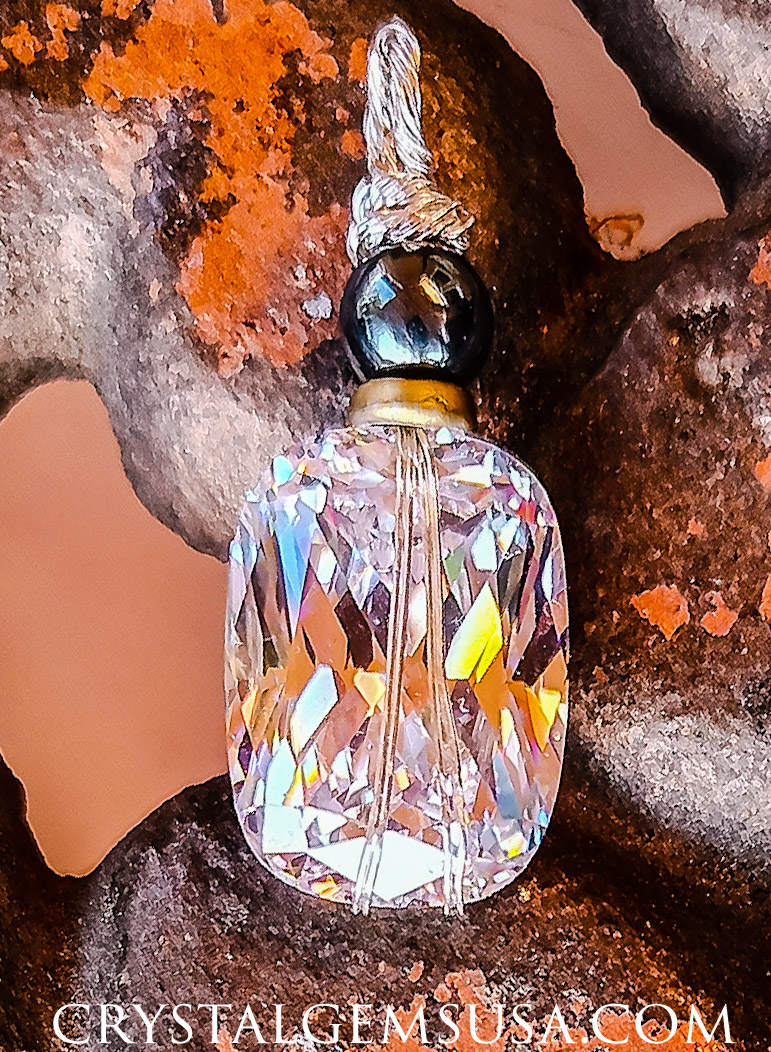 Visit Colorstone International, to learn more about their specialty in cutting, polishing and brokering of precious gemstones. Colorstone was one of the first companies to embrace the technology of manufacturing lab-grown and synthetic gemstones. If you have ever lost a very valuable gemstone, you can appreciate the advent of lab-grown gemstones. They are grown from crystals of natural diamonds, rubies, emeralds, and sapphires. It can take up to a year for a lab-grown gemstone to reach the marketplace. Lab-grown gemstones enjoy the same physical, chemical and optical properties as their natural counterparts, and they are far less expensive. The number one reason diamond simulants are so popular is they are much easier to replace than a natural diamond if lost or stolen. Fine simulants such as Moissanite can be insured.

GEMSTONE SOURCING: Our artisan network includes U.S. and international gemstone cutters, dealers, and manufacturers of natural and lab-grown gemstones. Time never changes the beauty or value fine gemstones. Prices hinge on rarity, the rarer a gemstone becomes the more expensive it is. As investments, rare gemstones are products of unimaginable value. Every rare gemstone has an individual history and journey, and much work goes into its creation. Every natural gemstone comes from Mother Earth to the hands of a gemstone cutter to the hands of a jewelry designer who creates a fine jewelry item for lifelong enjoyment.



---

An Always Unique and Memorable Place Setting Gift!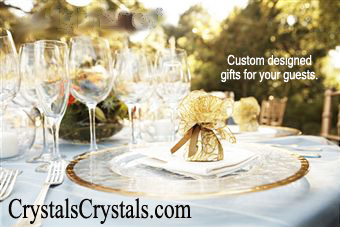 Surprise your family, friends, and special guests with a uniquely original place setting or "good to see ya" gift ... a lovely gift boxed creation from Crystalgemsusa is a beautiful and memorable surprise. With a vast selection of designs to choose from you can select gifts individually unique to the tastes and style of your guests.










---
The Crystal and Gemstone Dictionary
Learn About Gemstone Properties
The Crystal Dictionary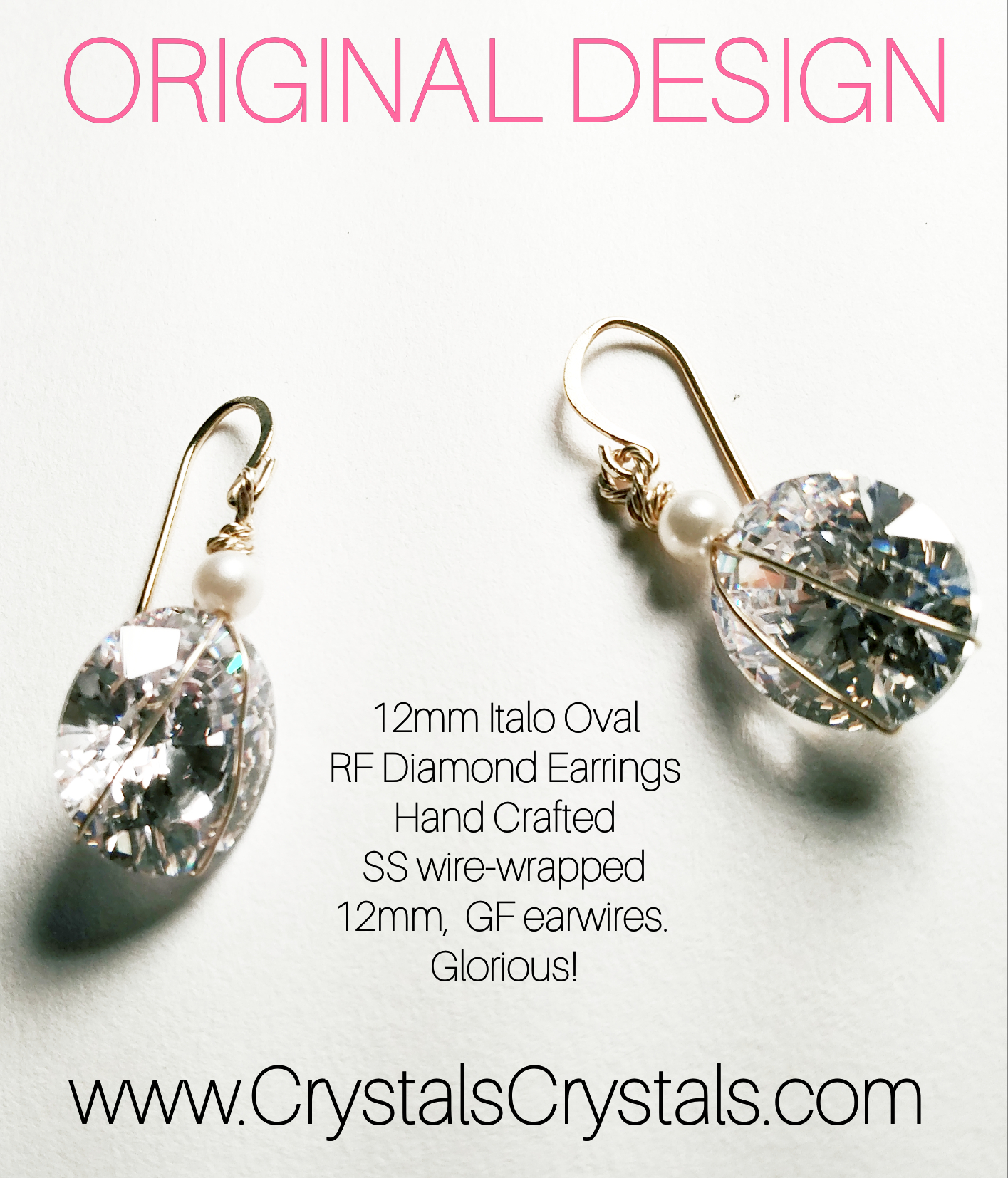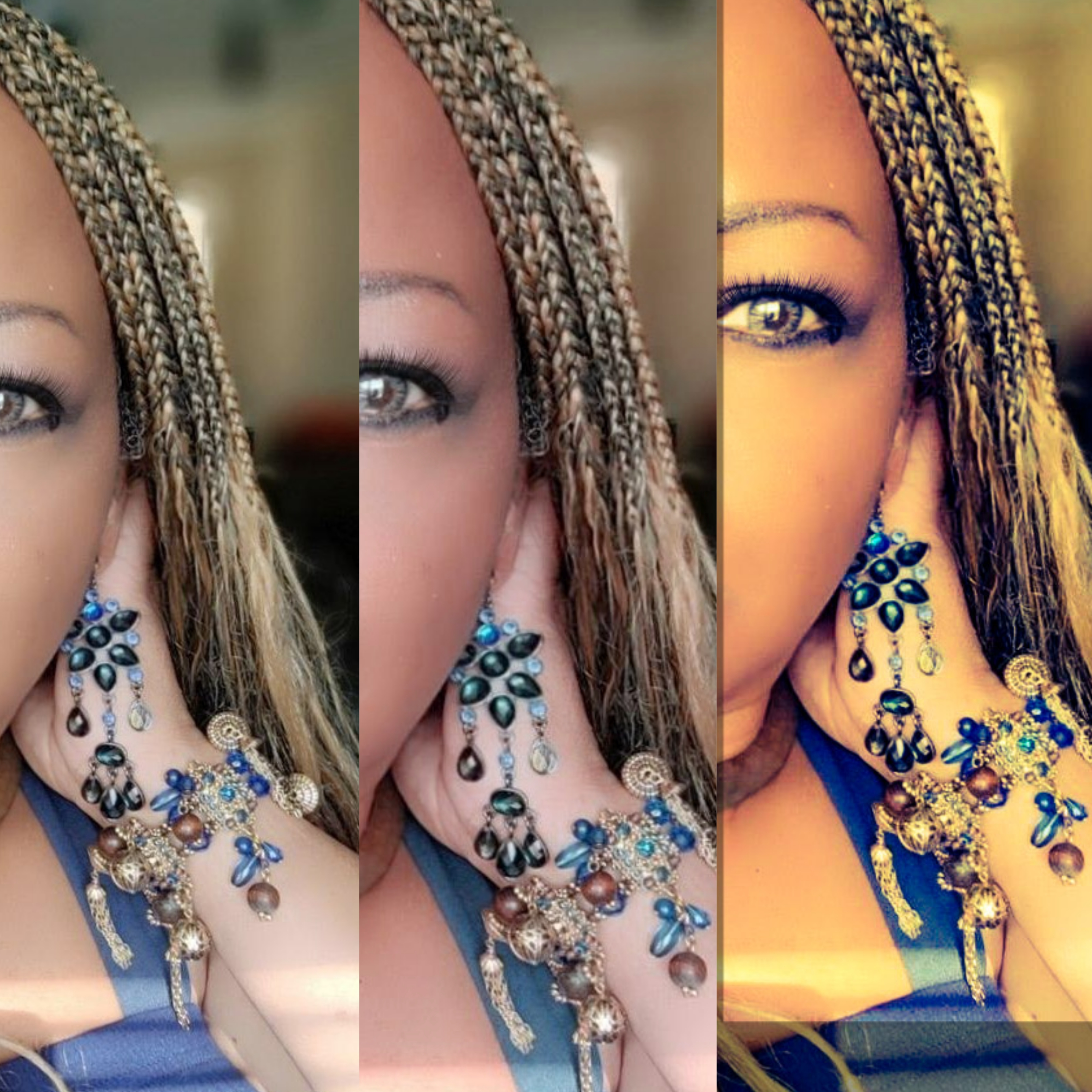 Crystalgemsusa's "Beautify" expert and consultant Kimberly Moore visits The Design Studio regularly when in Los Angeles to grace us with her beauty wearing designs she custom picks from our collections. Kim is an accomplished professional makeup artist, adjacent to her 25+ years as a successful residential realtor in Las Vegas, and assisting with the family business, Chauncey Moore Insurance. SnapChat Media: She's also a certified SnapChat media creation expert, and she has mastered a collection of creative and artistic lighting and angle techniques for creating eye-catching, commercial-class Snachat photo and video media for business - or pleasure. MORE: Photos and Video.

Featured: Multi-lighting Photoshop fractals collage featuring earrings and bracelet dripping with sparkling multi-colored fancy sapphires.








---



Make someone happy today ... just your smile is a gift.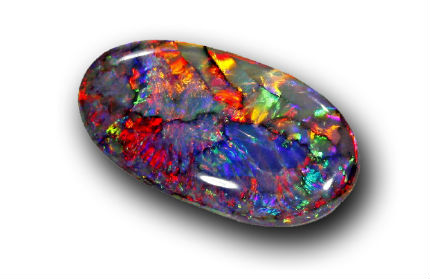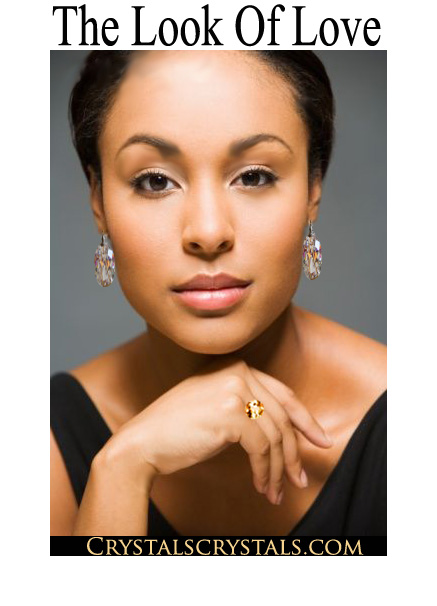 &nbsp&nbsp&nbsp&nbsp&nbsp



A gemstone report isn't an appraisal of financial value; it's your assurance of your gemstone's quality,
with clear disclosure about whether your gemstone is laboratory-grown or if it has been treated to enhance
or alter its appearance. These reports are especially important when purchasing diamonds and other types
of rare natural gemstones.